Cosmetic Procedures in Younger Generations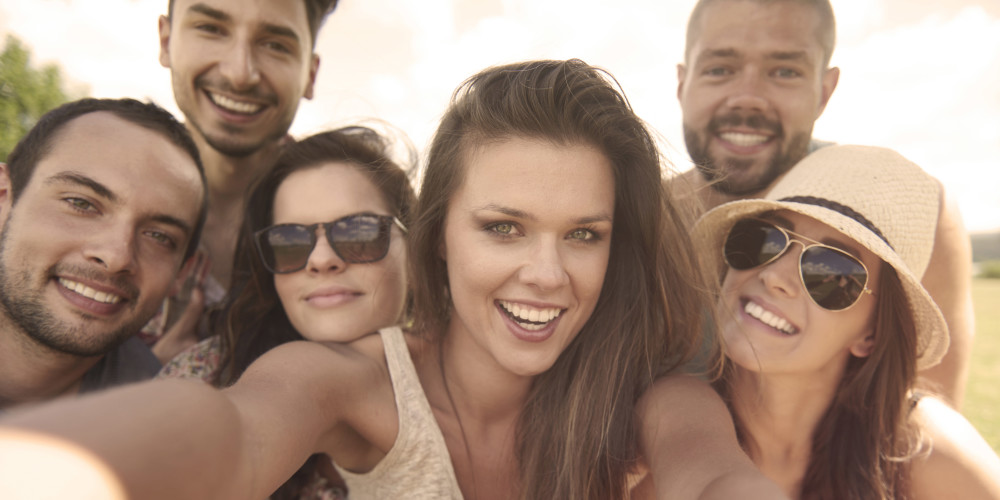 By Jordan V. Wang, MD, MBE, and Nazanin Saedi, MD
Throughout our day, we are targeted with advertisements containing youthful faces, attractive models, and eye-catching beauty. Social media overwhelms our senses with what our culture considers to be beautiful. We are trained to believe that these are the expectations of what successful people in our society should look like. This may pressure some to feel uncomfortable with their own self-image, especially younger generations who are more vulnerable to peer pressure. Teenagers also witness an increasing amount of young celebrities undergoing aesthetic procedures. We witnessed the media firestorm caused when Kylie Jenner began getting lip fillers at the age of 17. The increasing presence of high cheeks, full pouts, and smooth foreheads makes teenagers and millennials feel pressured to maintain a certain look that is not even natural.
A recent survey from the American Society for Dermatologic Surgery (ASDS) showed a 20% increase in the use of neuromodulators, such as Botox for wrinkle-relaxing, in millennials in 2016 from the year prior. Over the previous 5 years, a 50% increase was also witnessed in this age group. In terms of other procedures, millennials doubled their use of soft-tissue fillers in 2018 from just the previous year.
According to the American Society of Plastic Surgeons (ASPS), there was a slight increase in cosmetic procedures in 13-19 year olds and 20-29 year olds, which climbed to about 229,000 and 829,000 respectively in 2016. In the former age group, popular procedures included laser hair removal, nose reshaping or rhinoplasty, laser skin resurfacing, botulinum toxin products, and breast augmentation. The latter group also added soft tissue fillers and microdermabrasion to the list.
There are clear trends showing that cosmetic procedures are on the rise in younger generations. More specifically, practitioners are witnessing a growth in the number of teenagers presenting to their offices for aesthetic consultations. However, some procedures should be cautioned against in this population. For example, rhinoplasties should be avoided in younger teenagers, since a revision may be later required as the nose has not yet finished growing.
Legally, patients must be over 18 years of age to consent for procedures on their own. Any younger, then parental consent would be required. There are also professional and ethical obligations on behalf of practitioners. Some feel that patients are not medically appropriate to undergo certain procedures based on their young age. Particular body parts may still be growing and developing, which may not allow for lasting and improved effects when considering the long-term outcomes. A lack of emotional maturity in teenagers can make some practitioners feel uncomfortable with treating them until they can fully understand the procedure, recovery, and realistic expectations. The motivations behind undergoing any procedure should be fully elicited in this age group.
With increased pressures from society to undergo aesthetic procedures at a younger age, we should all think twice about safety above all else. If considering procedures, make sure that you see a certified practitioner who is experienced with treating your age group.
GLOSSARY
Botulinum Toxin Type A
Botulinum toxin type A, also known as Botox Cosmetic, is a drug in the form of a cosmetic injection that prevents facial muscles from contracting and thus treats frown lines, forehead wrinkles and crow's feet. As a minimally invasive procedure, Botox is injected directly into the muscles with a syringe.
Fillers
Dermal fillers, also known as injectables or simply fillers, are various products used to fill fine lines and wrinkles, and thus restore volume in the face or hands. Popular dermal fillers include hyaluronic acid fillers and collagen fillers.