Forget Matte, Radiant And Glowy Are The New Obsession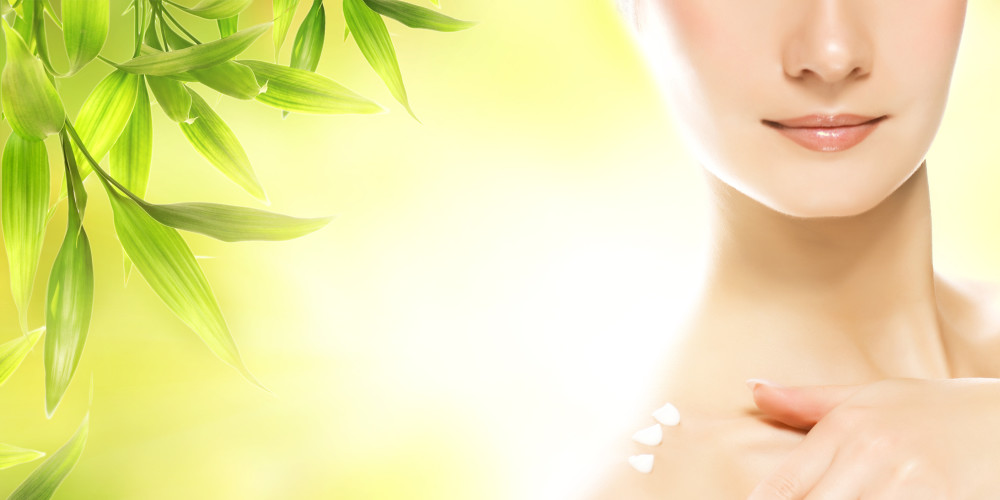 By Chelsea Spatz
The day when you stop getting ID'd at happy hour comes without warning, and when it happens, you might wonder what changed to give away your age. Youth has long been associated with bright, even, glowing skin, but as we age, skin cells turn over much more slowly, resulting in a duller complexion that ages us unnecessarily. Matte skin has had its day in the sun, but the current trend in beauty is glowy and radiant, which is the hallmark of youth and vitality. The key to having a fresh, clear complexion is a combination of healthy eating habits, adequate sleep, and of course, the right products.
Glow While You Doze
First things first: stop forgetting to wash your face before bed! According to Dr. Christine Choi Kim, a board certified California-based dermatologist, the quickest route to a dull complexion is by leaving makeup on overnight. Even if you don?t wear makeup, other factors like sunscreen, sweat, pollution particles, and oil left on the skin while you sleep does the same damage, which leads to clogged pores, acne, and slower cell turnover. Once you?re ready for bed, aim to get at least 8 hours of quality sleep so that your body has a chance to rest and rejuvenate itself, and you?ll look visibly less sleepy and lackluster. They don?t call it beauty sleep for nothing!
Protect Your Face
The second step to ensuring an even, healthy complexion is by protecting your face from sun damage to offset dullness before it happens. The majority of skin damage comes from environmental factors like UV radiation, and this leads to discoloration and dullness - not to mention the more serious risk of skin cancer. You should be using at least an SPF 30 daily to protect your skin before irreversible damage even has a chance to occur.
Beauty From the Inside Out
Looking healthy also starts from the inside out, which is why a well-rounded diet is important for more than just internal vitality. Molly Morgan, a board certified sports specialist dietician, recommends a diet high in omega-3 fatty acids like salmon, walnuts, chia seeds, avocado, and leafy greens. ?A diet focused on high-quality lean proteins, fiber, healthy oils, raw fruits and vegetables, and spices is best for supporting healthy skin," adds nutritionist Paula Simpson. A variety of fresh foods protects your skin from the aging effects of dryness, dark undereye circles, and wrinkles.
Medicine Cabinet Must-Haves
The right skincare products can also make a world of difference. You should avoid potentially drying facial cleanser and instead choose a creamy, gentle one that doesn?t strip away skin?s natural oils. A non-abrasive scrub can also speed up the natural exfoliation process and remove the build up of dulling dead cell cells. Along with physical exfoliants, chemical exfoliants such as acid peels like alpha hydroxy or glycolic acid help doff dullness and expedite cell turnover.
For maximum radiance, you should use a retinol nightly. Retinol is a mild form of retinoid, a vitamin A derivative that speeds up collagen production while evening out skin tone and texture. After using any type of exfoliant, it's important to moisturize properly to lock in moisture and prevent irritation. Facial oils like jojoba oil, rosehip seed oil, grapeseed oil, and coconut oil are effective for plumping skin and adding a super dose of hydration.
The Final Touch
Finally, you can give your new natural glow a helping hand with a different approach to makeup. Forget mattifying powders and foundations and aim to let your natural skin peek through instead of masking it. Try using a tinted moisturizer in place of foundation, forego powder blush in favor of a cream blush or cheek stain, and catch the light by adding cream or liquid highlighter on the tops of your cheekbones, bridge of your nose, brow bones, and cupid?s bow. The last step? Don't forget your ID next time you?re out for drinks. You glow, girl!
GLOSSARY
Skin Care
A variety of products, as well as personal routine, skin care is an important tool to protect the skin against the sun and the natural process of aging.