Is Daily Stress Worsening Your Skin?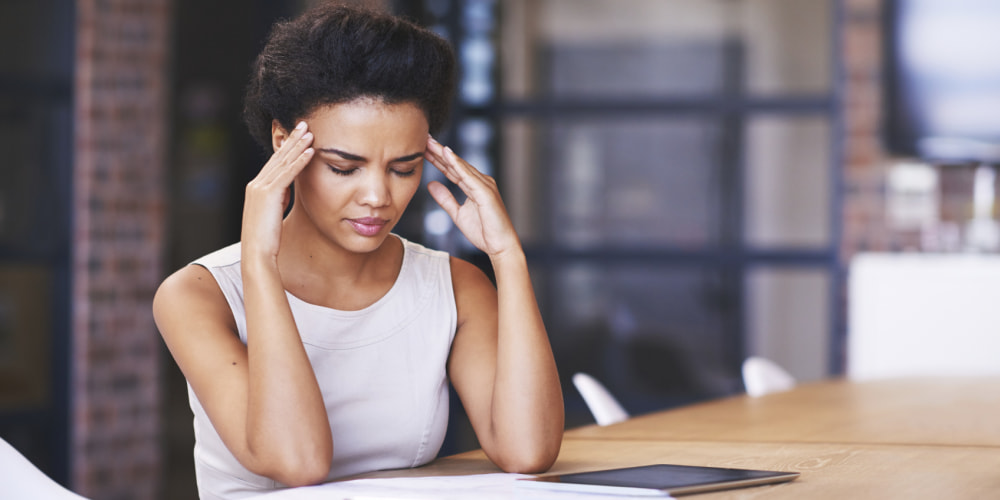 By: Jordan V. Wang, MD, MBE
The chances are pretty high that you will encounter significant stress on a daily basis. Similarly, you will probably deal on a daily basis with acne, eczema, or rosacea, since they represent just a few of the most common skin conditions. But did you know that each has been shown to have an effect on the other?
Dr. Richard Granstein, Chair of Dermatology at Weill Cornell Medical College, recently directed his second annual session on stress-responsive skin conditions at this year's meeting of the American Academy of Dermatology in Washington, D.C. This medical conference consistently brings together around 15,000 people from all over the world and features many of our leading experts.
As evidenced by various physician experiences and recent studies, many skin conditions are actually worsened by stress. These include acne, eczema, rosacea, psoriasis, vitiligo, hives, and alopecia among several others. These are all clinically vascular and/or inflammatory conditions, and they can be exacerbated by either short-term or long-term life stressors.
During the session, the speakers offered examples of how these skin conditions may worsen and discussed in-depth findings particularly with regard to psoriasis. Although many physicians have known for years that stress plays a significant role in psoriasis, it has been found that up to 8 out of 10 patients believe that stress exacerbates their condition.
The role that stress plays in skin conditions represents a continuous cycle that can be extremely challenging to break. As increased stress leads to an exacerbation, the worsened skin may subsequently affect physical appearance and daily lifestyle … thus creating even more stress which maintains the cycle.
But what can you do to stop this? Successful management of stress has also been shown to help improve these skin conditions. Some helpful coping strategies include counseling, psychotherapy, behavioral stress management classes, and support groups … especially with others who may have similar stressors or skin conditions in their lives.
If you can learn to control your stress, you may also learn to control your skin.
RELATED BEFORE & AFTER