Millennials Take Control of Their Aging
"I've seen a huge upswing in millennials coming to the office to take control of their aging process," says Dr. Adam Wulkan, a board-certified dermatologist. He says they're pursuing what's called "prejuvenation." Prejuvenation is a recently coined term in the aesthetic world that means doing small procedures or treatments along the way to stop or slow down the aging process before it starts. "Millennials know exactly what they want," states Wulkan. He says they're on social media and trying to display the best version of themselves.
The Selfie Generation
Based on a report by the American Academy of Facial Plastic and Reconstructive Surgery, Wulkan's observations about the growing trend of millennials entering into the aesthetic world ring true. The report shows millennials between the ages of 23 and 38 years old have increased the demand for cosmetic procedures. Wulkan says they have grown up with social media and selfies are a big part of the way they interact and communicate.
According to the AAFPRS survey, four-fifths of the cosmetic treatments in 2018 were non-surgical procedures, like Botox, fillers, microneedling and non-surgical rhinoplasty, and doctors say that one of the biggest motivators for patients was because they wanted to look better in selfies.
The survey also found that more millennials want preventative, cosmetic procedures. They don't want to wait until they get old to get cosmetic treatments, they're doing them now so that in theory, they never age!
An interesting fact from the American Society of Aesthetic Plastic Surgery shows that people under 34 are having more cosmetic surgery procedures than the 51 to 64-year-olds. Additionally, the HuffPost reports, "Young people are also flocking to medical aesthetic clinics for preventative reasons. Patients who have seen their parents prematurely develop wrinkles or who exposed themselves to too much sun in their youth are seeking to prevent rather than cure. Many doctors specializing in dermo-aesthetics agree with this logic."
Popular Millennial Procedures
Wulkan says millennials are looking for neuromodulators such as Botox and Dysport to get rid of forehead lines and fine lines around the eyes. When you relax your forehead, do you still see visible lines on your forehead? If the answer is yes, these wrinkles are known as "dynamic" lines. The neuromodulators work by softening these lines, so they don't become worse or permanent. The same goes for the crow's feet at the corners of your eyes.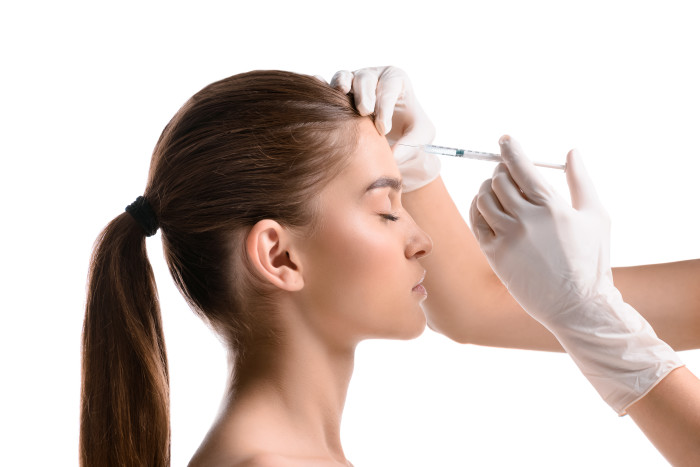 Laser procedures are also a big draw for millennials. Wulkan says IPL or Intense Pulse Light works to correct redness, broken capillaries, and sun damage. Also very popular in the millennial anti-aging checklist is a non-ablative fractionated laser, called Fraxel. A Fraxel laser claims to improve skin tone and texture, reduce brown spots, reduce fine lines and wrinkles around the eyes, and it can improve the appearance of acne scars. "The goal is to prevent future aging and really stay ahead of the curve," explains Wulkan.
Wulkan's Anti-Aging Advice:
#1
Protect your investment by protecting your skin. "That means just being aware of the sun and wearing sunscreen every day," says Wulkan. In a recent study by the Journal of Dermatologic Surgery, it shows that sunscreen not only protects your skin but can also reverse common aging issues, such as wrinkles and dark spots. The study showed improvements in skin tone, texture, and fine lines after daily application of moisturizer with SPF 30 sun protection. Participants reported a 52% improvement in the appearance of sunspots, and 100% reported improvement in skin clarity and texture after one year.
#2
Go to someone who has the same aesthetic as you. "When it comes to procedures, trust someone who has the same ideals as you," states Wulkan. He says find someone who is well trained and someone who understands when you say, you want 'something subtle', they know exactly what you mean.
Prejuvenation is for All Ages
Whether you are a millennial, a Gen X'er, or a Baby Boomer, it's never too late to incorporate prejuvenation into your self-care routine. Find a board-certified dermatologist or plastic surgeon that has similar aesthetic ideals to yours and work with your physician to put together a tailored plan. It's time to take control of your aging with non-surgical cosmetic procedures that help you look rested and leave you feeling great!