We Want to Know: Melania Trump
Our first lady, Melania Trump, has prompted a plastic surgery trend called "the Melania," according to Yahoo News. In this edition of "We Want to Know" Dr. Jason Pozner, a board-certified plastic surgeon speculates on what aesthetic procedures Melania may have done.
While some plastic surgeons guess that Melania has spent at least $20,000 on procedures over the years and had several procedures, including lip fillers, a nose job, and Botox, Pozner takes a more conservative approach.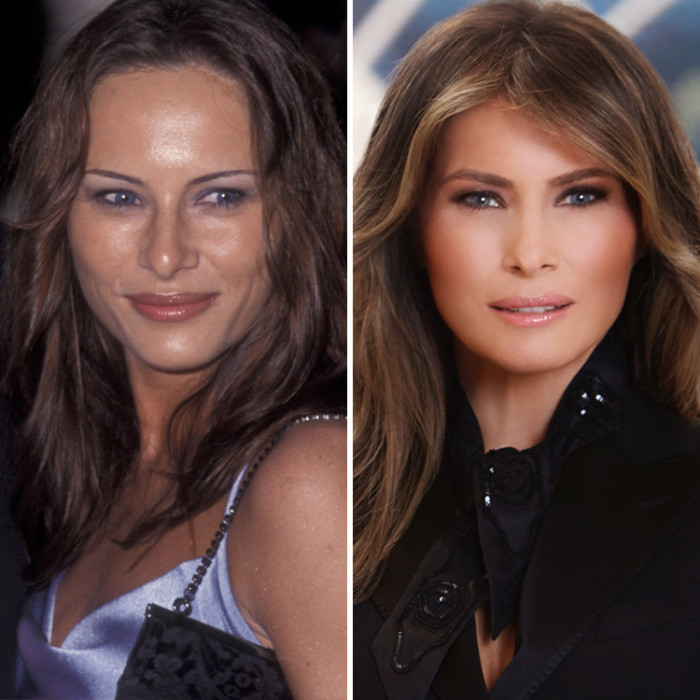 "If you really look at this before and after, one is a much younger view of her and the other is an older view. In the older view, she's definitely been photoshopped a bit, but again, in both photos, she's remarkably striking looking", states Pozner. He says if she's done anything, these are the areas that may have been surgically enhanced:
"I think her nose is a little bit more refined in this photo. And if it was done, it was done very tastefully."

"Her cheekbones are a little bit fuller here and she's a little fuller in the jaw. Maybe she gained a little bit of weight and maybe she got some filler or maybe it's all Photoshop."
"I've been often quoted to say that I think she's a very beautiful woman. She looks very natural and I think she's a wonderful addition to our country. She's always very natural looking, and impeccably dressed," says Pozner.
Whether or not she's had plastic surgery or other non-surgical treatments remains to be seen. GQ magazine quoted Mrs. Trump saying she hasn't done anything. "I live a healthy life, I take care of my skin and my body. I'm against Botox, I'm against injections; I think it's damaging your face, damaging your nerves. It's all me. I will age gracefully, as my mom does."