Plastic Surgery Information - What to Know Before Getting Surgery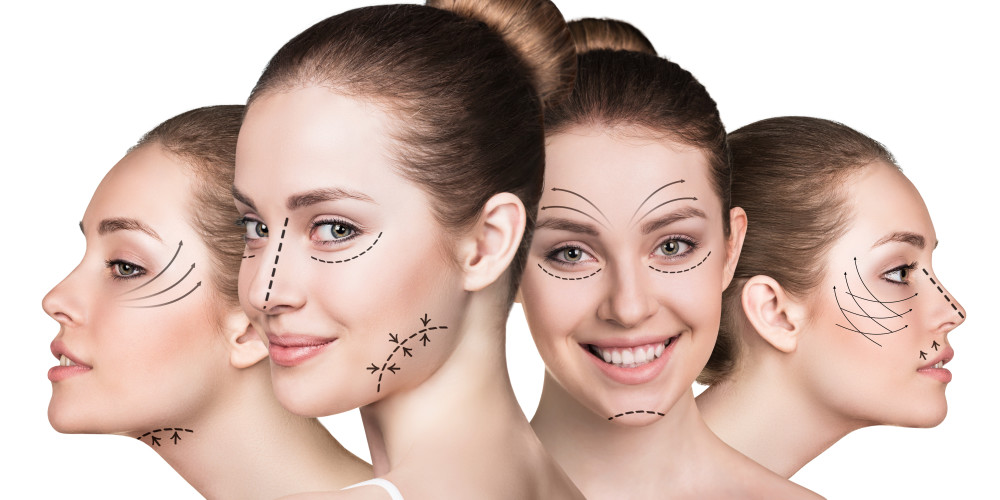 By Chelsea Campbell
Everyone has likely experienced some level of insecurity about a particular part of their body, and this might cause one to think desperately of the fastest, easiest way to change it. Many times, the seemingly quickest, and only, solution is plastic surgery. But is going under the knife really the answer? There are many factors to weigh before considering plastic surgery, so make sure that you really contemplate your options!
Decide Why
First things first: ask yourself why you want a certain procedure done. Make sure that you are the one who wants to make this change for yourself, and not for anyone else. Going under the knife because someone has made negative comments about your body or to appeal to someone who has body shape preferences that you are aiming to concede to are not healthy reasons for wanting to permanently alter your appearance. Resist the urge to jump onto the operating table after a major life event like a divorce, break-up, or job loss, as we are often prone to make hasty decisions during tumultuous times in an effort to feel better. Plastic surgery can do wonders for self esteem and can be an act of self love if done for the right reasons. So please, make sure it is truly your decision and that you are doing it for the right reasons. Trends come and go (and let?s face it; people often do, too), but you live with your body forever! Make sure you will look in the mirror and admire yourself, not regret conforming to a standard that wasn't your own.
Do Your Research
Secondly, you should do some initial research about the procedure you are interested in. Luckily, we live in a world where we have access to a profusion of information at our very fingertips. Zalea.com is an excellent resource for reading up on the latest procedures and getting an idea of what your surgery options may be. It has hundreds of unbiased, research-driven articles with information sourced from professional, reputable doctors, and it?s a great place to start when considering cosmetic procedures. It is important to glean neutral information and know what procedures are available to you as a consumer, as well as what they entail. Furthermore, you should definitely book a face-to-face consultation with a doctor to discuss specifics about your options based on your budget, lifestyle, outcome goals, and expected results.
Consider Cost and Safety
Remember that plastic surgery is just that: surgery. And surgery can be costly. Usually, insurance companies will not cover non-essential cosmetic procedures, so it is vital that you decipher how you are going to pay the out of pocket costs, and that often entails searching through competitive prices and negotiating payment plans. That being said, when it comes to surgery, you do not want to skimp safety just to save money. Confirm that your potential surgeon has the necessary certification that is reputable and up to date (such as someone certified by the American Board of Plastic Surgeons), with plenty of experience and training.
Know What to Expect
It is important that you are aware of any risks that may be associated with any type of procedure, even though they might be small or are quite uncommon. It is wise to go into your surgery fully knowledgeable about any potential complications, side effects, or possible reactions. You should also be aware of the recovery time that will be required and what the healing process entails. This could mean several weeks of downtime when you may not be able to work, exercise, or lift heavy objects, and you should take this into consideration while scheduling your surgery. This may mean taking extended time off of work or having a modified physical workload, having someone run errands for you, scheduling babysitting, or arranging for someone to help you in other practical ways while you heal. Bring a list of questions that you can ask the doctor. Make sure you also have the chance to look through their portfolio of before and after photos as well, so that you can establish that the results of the surgeon?s past patients match up with what you are aiming for. Be realistic in your vision and remember that one patient?s procedure may not be the best option for you, and that you may not get the exact same results.
Plastic surgery can be a great option to boost your self esteem if done for the right reasons! Old insecurities can fall away and you are often able to look at yourself with fresh eyes, with an empowered sense of self. Once you have done some basic research, met with a surgeon, been informed of potential risks, compared costs and payment options, and have a post-op plan, you can dive in knowing that you are fully informed and prepared for your cosmetic procedure. Keep in mind that getting surgery won?t turn you into your favorite celebrity, but it can definitely help put a spring in your step and help you be the best version of yourself!
GLOSSARY
American Society for Aesthetic Plastic Surgery (ASAPS)
American Society for Aesthetic Plastic Surgery (ASAPS)
With more than 2,500 members in the U.S. and Canada, the American Society for Aesthetic Plastic Surgery (ASAPS) represents Board Certified plastic surgeons specializing in aesthetic plastic surgery. It has been a leading professional organization in this field for 50 years now, focusing on education, research, public information and patient advocacy.
American Society of Plastic Surgeons (ASPS)
American Society of Plastic Surgeons (ASPS)
Representing more than 8,000 plastic surgeons around the world, and 94 percent of all U.S. board-certified plastic surgeons, the American Society of Plastic Surgeons (ASPS) is the largest organization in the world in the specialty of plastic surgery. As a global institution, it has been a leading authority on reconstructive and cosmetic plastic surgery for almost 90 years now.