Why it's smart to see a dermatologist in your 20s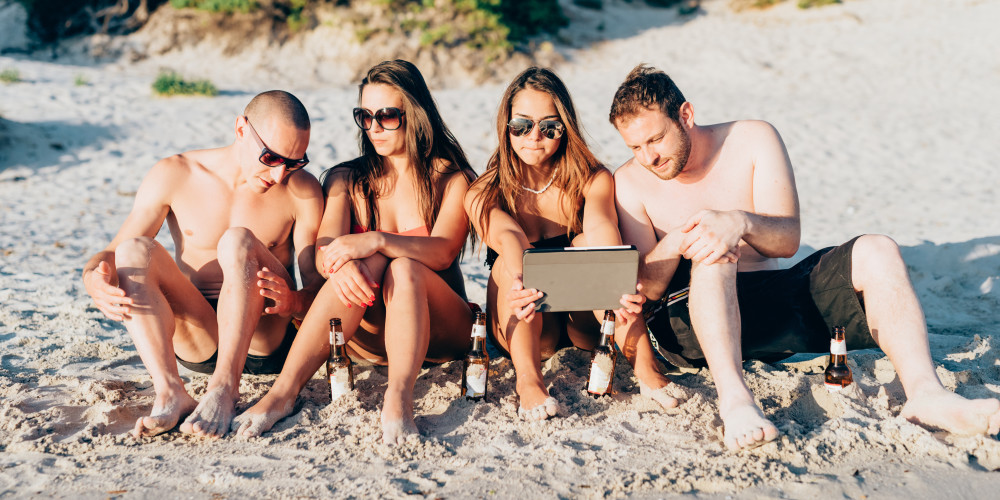 As technology improves and the standard for clear skin becomes more and more airbrushed, the clientele at the dermatologist?s office gets younger and younger. If you're young and constantly getting compliments on how clear your skin looks, first of all enjoy it. But if you want to keep that fountain of youth flowing for more than just your 20s, there are some key things to consider when it comes to your skin.
Offense is the best defense
Take the step to choose a good dermatologist and run your current skincare routine past him or her. This is a great place to start when it comes to taking care of your skin. Just like everyone?s skin is different, so are the ways they take care of it, so having an expert opinion can help fine-tune your process.
Know the common first signs of aging
A dermatologist can help you pinpoint where the first signs of aging usually are, and where they might start for you. Just like you have a current skincare plan, a doctor can help you craft an age-fighting plan as well.
"[My patients] know that they?re showing signs of aging, but they need me to translate what that is," said New York dermatologist Dr. Dendy Engelman to Vogue.
Exfoliation is frequently recommended by dermatologists for people in their 20s due to the fact that skin cells begin to rejuvenate at a slower rate. Fine lines are known to start appearing in your late 20s and early 30s. Stress becomes more of a factor during these years, so it?s also a great idea to utilize serums that are rich in antioxidants to help combat skin dullness.
Get serious about sun protection
It's like your mom always says: never leave the house without wearing sunscreen. A dermatologist will agree that one of the most important practices in your skincare routine is sun protection. It's been thoroughly backed by research that daily sunscreen use can drastically reduce the chances of cancer. While touching base with your dermatologist, you can discuss the best sunscreen for you (most recommend an SPF of 30 or higher), make sure to check for sun-related skin damage, and screen for cancer. It's never too early to start.
Combat acne
If those youthful breakouts are creeping into your adult visage, a dermatologist can help find a remedy that's right for you. For individual problem blemishes, a cortisone shot may be given. Other more overall treatments may include topical gels, laser treatment, and medicated primers.
In an article for Bustle, New York dermatologist Dr. Doris Day discussed a few other ingredients to look for to help fight acne-related issues. Azelaic acid combats acne and can help even out skin tone.
She also mentions retinol as a tool excellent for those in their 20s and says it "can be excellent in treating both sun damage and aging skin and also treating acne."
Consider skincare procedures
New York-based dermatologist Dr. Anne Chapas discussed with the Huffington Post several procedures that she has seen her younger clients taking advantage of recently. Acne-related discoloration can be addressed by a chemical peel and give a generally rejuvenated glow. Laser procedures to reduce early signs of aging, as well as hair removal, are also popular among younger patients.
"It's never too soon to be proactive about taking care of your skin," Dr. Chapas said. "I truly believe that the health habits that begin in the 20s can make a big difference in skin health and appearance later in life."
So get smart and make a plan. Seeing a dermatologist can bring your flawless face game to the next level and help you ride that youthful glow for a lot longer.