ALASTIN Skin Nectar Review: Skin Regeneration & Skin Care Nectar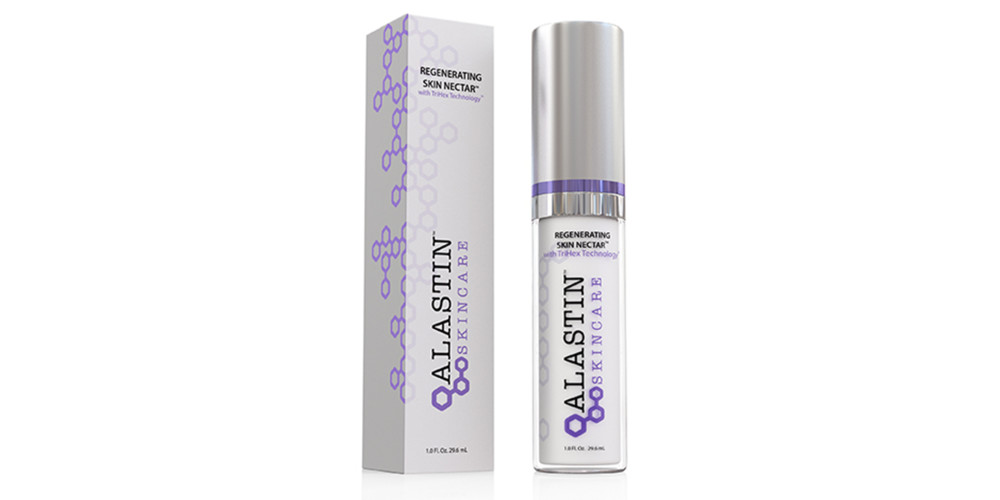 9.1/

10

Overall

Marketing Claims

Peer-Reviewed Literature

Consistency of Results

Overall Satisfaction
Editorial Review
Pros:
Feels great on your skin, silky and smooth and soothing.
Helps accelerate skin healing when used pre- and post- aggressive laser and other cosmetic procedures (including Botox or filler injections).
Good for anti-aging.
Great for all skin types.
Cons:
Doesn't last long, thus requiring short replenishment cycles.
Can cause acne in acne-prone patients.
While effective for most patients, it is not 100 percent effective for all patients.
Can be expensive.
Things You should know:
Helps speed up skin healing after laser procedures.
Not a moisturizer.
Good product for rosacea prone and sensitive skin types.
Physician Testimonials
"Regenerating Skin Nectar works well after procedures to boost collagen and elastin production and aid in the healing process."- Elizabeth Tanzi, MD

"It can be used on all skin types and will give overall improvement to most skin issues (dryness, dyschromia, etc.). Most importantly it gives the skin overall improved quality which is great in itself but is particularly helpful prior to skin procedures ( microneedling, lasers, etc.) or surgery (facelifts, necklifts, etc.)."- Kian Karimi MD, FACS
Additional Information (provided by Alastin)
Procedure Description:
Regenerating Skin Nectar is a proprietary formulation designed to support the skin, before, during and after cosmetic procedures. This product works with the skin's natural regeneration process and assists in improving the skin's appearance. It can be applied immediately post-procedure for faster recovery and healthier looking skin.

What It Does:
Enhances healthy skin by helping to clear damage and debris in the extracellular matrix.
Helps support the skin?s natural ability to produce new, healthy elastin and collagen.
High antioxidant activity is designed to calm the skin and reduce the appearance of redness.
Skin Types:
Normal, dry, oily, combination, sensitive, post treatment (peel, laser, etc.).
Skin Concerns:
Pre-procedure skin preparation, post-procedure healing, anti-aging, redness.
U.S. Procedure Price Range:
$195 (1.0 FL OZ / 30mL)
Replenishment Rate:
2-3 months