Lose The Excess Fat With The Sculpsure Body Contouring Procedure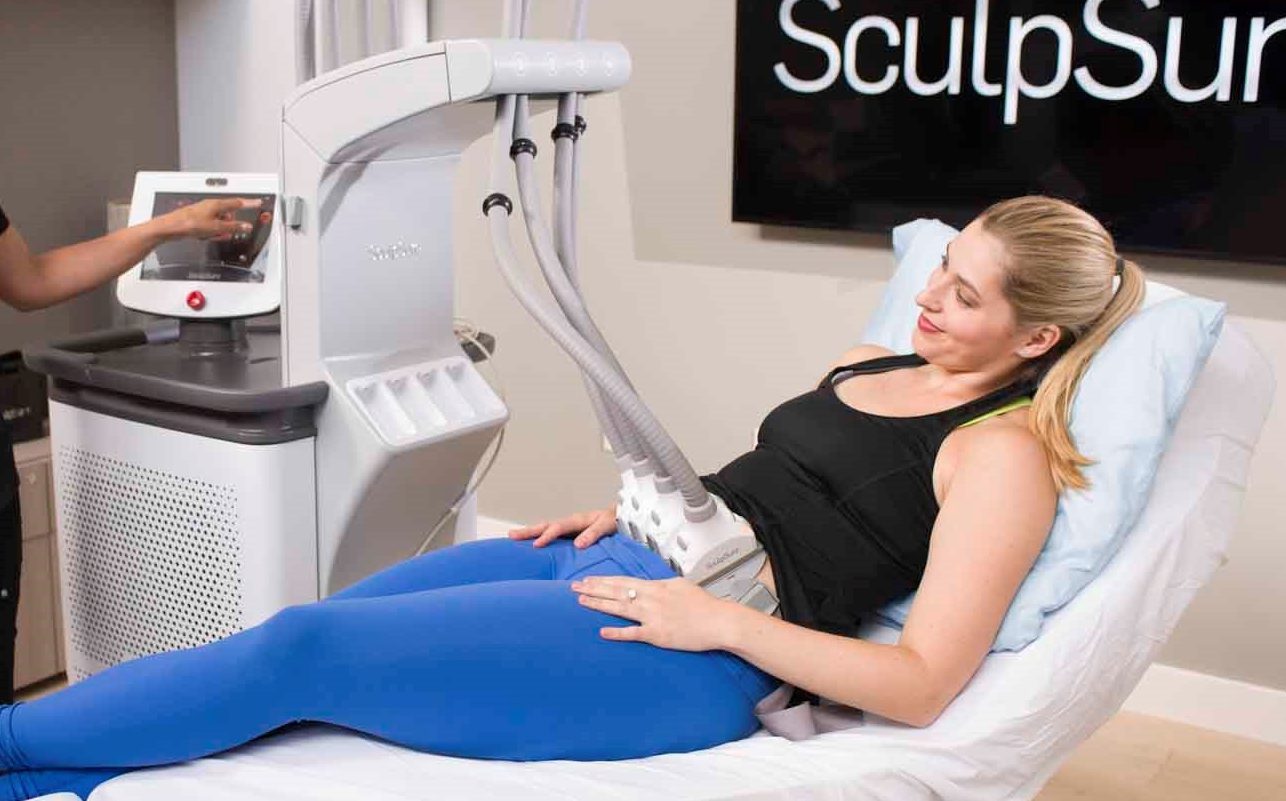 By Jordan V. Wang, MD, MBE; Nazanin Saedi, MD
Stubborn fat in certain places can affect just about anyone. People don't necessarily have to be overweight to have areas that seem impossible to lose with just diet and exercise alone. While surgical options can be invasive and require downtime for recovery, new options are available for body contouring that are non-invasive, safe, and don't require much downtime. These procedures are certainly on the rise, and social media continues to spread their popularity by touting their ability to improve annoyingly stubborn areas of unwanted fat.
SculpSure is a body contouring treatment using a laser for non-invasive lipolysis of the abdomen, flanks (love handles), back, thighs, and submental (under the chin) area. In other words, a laser is used to remove excess fat in these locations, which can be especially difficult areas for some people. It was first approved by the FDA in 2015 to treat the abdomen and flanks, and it was later approved in 2017 for treatment of the back, inner and outer thighs, and most recently, the submental area.
SculpSure body contouring works by using laser energy to raise the temperature of the deeper body fat in order to destroy these fat cells. An applicator is attached to you, which safely cools the top layer of skin as it passes controlled and regulated laser energy through the dermis to directly target the fat. This heat energy shocks the fat cells as they become injured and begin to die over the next several weeks. Your own body's immune system then removes and clears these cells as the treated area begins to shrink in size.
In a recent article published in the Journal of Drugs in Dermatology, Drs. Lawrence Bass and Sean Doherty evaluated the SculpSure procedure for fat reduction of the abdomen. Performing a single treatment session on 35 patients, they showed a significant reduction in thickness of the fat layer at 6 weeks and an even greater amount at 12 weeks following the SculpSure treatment. After the 12-week period, 91% of patients were satisfied with their outcomes. Side effects were minimal and included mild swelling and tenderness that resolved within days to a few weeks, which can be typical of most laser treatments.
The SculpSure body contouring procedure takes 25 minutes to complete, and it is generally comfortable and well-tolerated by patients. A variety of applicators for the SculpSure device offer the ability to treat different areas and a range of body shapes and sizes. Patients can expect to begin seeing results within 6-12 weeks following a SculpSure session without the significant downtime seen in other invasive procedures. Although one treatment can provide improvement, 2-3 sessions are recommended for best results.
If you're looking into non-invasive options to help remove stubborn fat, SculpSure is one available method that may offer the results you desire.
GLOSSARY
Nonsurgical Fat Reduction
Nonsurgical Fat Reduction
Nonsurgical fat reduction is a noninvasive body contouring procedure that can reduce fat without surgery or anesthesia, and it typically comes with less downtime. Popular nonsurgical fat reduction procedures use either controlled cooling (CoolSculpting) or controlled radiofrequency technology.
SculpSure
SculpSure is a nonsurgical, body contouring procedure that uses targeted heating to destroy fat cells and thus remove unwanted fat in the abdominal area and flanks.
RELATED BEFORE & AFTER