Bring Back That Beach Body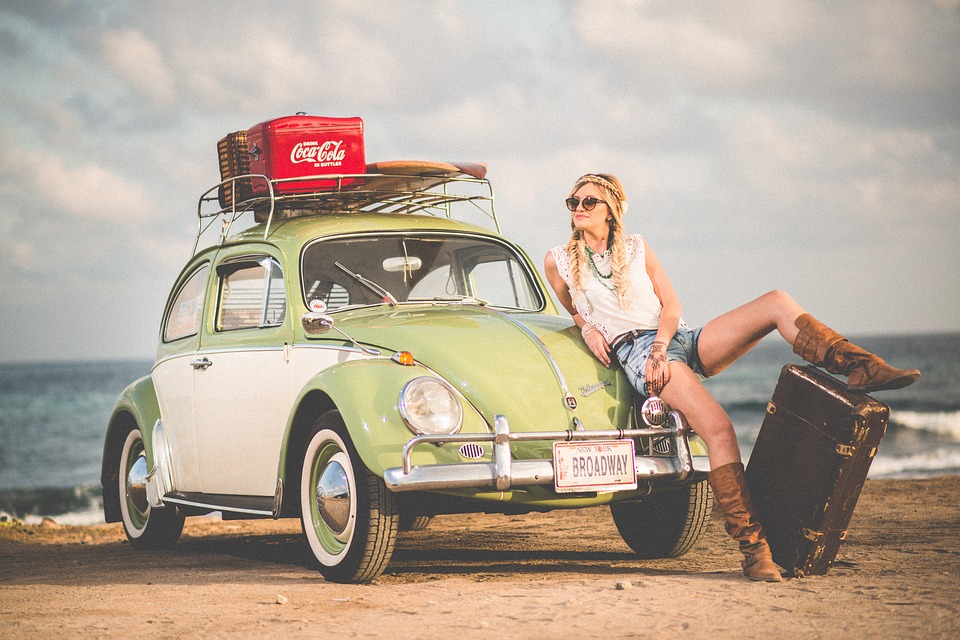 By Chelsea Campbell
The air is warmer, the days are longer, and summer is so close, you can almost feel the...dread of bathing suit shopping. Ah yes, swimsuit season is almost upon us and so is that familiar dive in our self-esteem once we stand under those harsh dressing room lights, surrounded by full length mirrors. Maybe you are still longing to recover your post-baby body, or perhaps your epic spring break vacation is suddenly racing up the calendar. Maybe you have made all the right lifestyle choices of eating better and exercising, but results are slow coming or simply or non existent. Whatever your motivation to look your best in a bikini, there are a multitude of cosmetic procedures ranging from non-invasive to totally transformative that can help you get the body you want.
Get a Boost
If you?re looking to enhance your breasts, there are a variety of options to choose from to get the look that you are after. Breast augmentations can pump up your bust line with saline or silicone implants, fix lopsided or uneven breasts, and add firmness and fullness. A breast lift might be the answer, as it lifts the breasts upward without increasing size, restoring perkiness and firmness to sagging breasts. These two surgeries can also be combined for optimal results and can give you a boost of confidence in your bikini!
These days, it?s all about the butt. If squats aren't doing well, then maybe it's time for something that can provide more dramatic results. A Brazilian butt lift perks up flat or droopy buttocks and provides you with fullness, volume, and shapeliness in order to boost the booty. This invasive procedure involves suctioning fat from around the abdomen, hips, and lower back, harvesting the fat cells, and then re-injecting them into the buttocks. Extra fat cells are frozen and patients can choose to re-enhance the area again in the future, so your doctor can give your backside another lift whenever you fancy.
Tame the Tummy
If your midsection is what bothers you, you may want to consider liposuction or a tummy tuck. A tummy tuck is ideal for those who are bothered by excess skin in the stomach area, either due to carrying children or because of significant weight loss. Because the skin does not always bounce back, loose, hanging skin can cause many people to lack the confidence to wear a two-piece bathing suit. A tummy tuck can remove this extra skin and fat in order to give you a tighter and flatter stomach. Keep in mind, however, that this procedure is only recommended for women who are done carrying children and do not plan to get pregnant again.
Liposuction can also rid the body of unwanted fat by suctioning out fat deposits commonly found on the stomach, buttocks, inner arms, thighs, back, and hips. This is an invasive procedure that does provide dramatic results, but it is only recommended for areas of stubborn fat that do not respond to exercise or other weight loss efforts.
Quicker Fixes
When preparing to bare (almost) everything on the beach, time may be of the essence. In this case, a non-invasive or minimally invasive procedure may be a more realistic option. If you are looking to get rid of troublesome cellulite, Cellfina is a long-term cellulite treatment that uses a microblade to break up the fibrous tissue that contributes to the dimpled, "cottage cheese" look. Although this treatment is slightly invasive, there is little to no downtime and results can be seen in a matter of days, lasting for up to three years.
Coolsculpting is another great option if you are looking for something completely nonsurgical and non-invasive. This painless treatment consists of an applicator that is placed on areas of stubborn fat, usually the abdomen, flanks (?love handles?) or thighs, which cools fat cells and causes them to permanently die off. There is zero downtime for this quick treatment, and results can be seen in as early as three-six weeks. This procedure is ideal for those who are not overweight but only have areas of mild but persistent fat.
Another new non-invasive body contouring treatment option is SculpSure. SculpSure delivers laser light through the skin to heat up and damage fat, while simultaneously cooling the skin. The exposed fat is removed by the body over several weeks time.
Whatever procedure you may choose to get ready to have your best summer body, you should take post-op recovery time into account. We all want to see quick results, but more drastic procedures will often take substantial recovery time. You want to plan for these surgeries early enough so that your incisions are healed, bruising and swelling have subsided, and you have been given the green light from your doctor to spend time in the sun or submerged in water. Step out in confidence this summer and get ready to turn heads!
RELATED BEFORE & AFTER