Can Doctor Reviews and Rankings Online Be Trusted?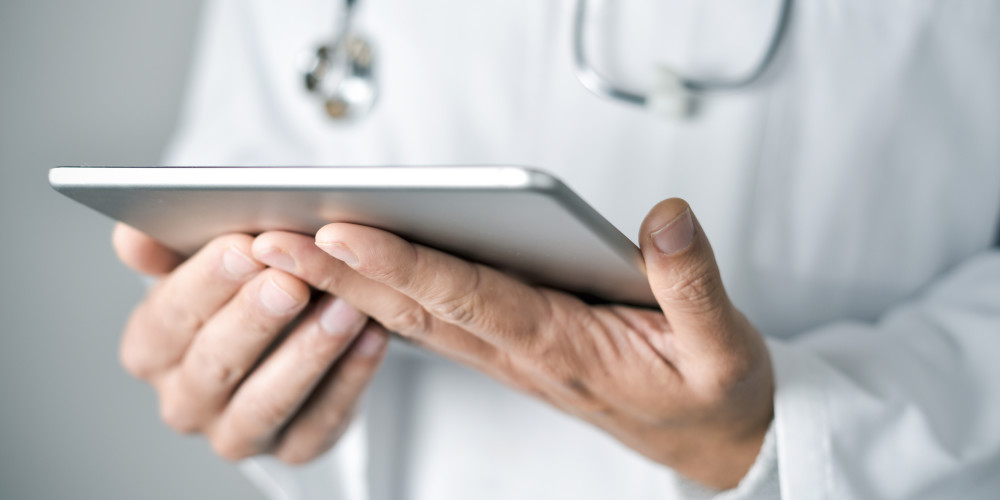 By Eileen Spatz
Most people today are savvy to the shady landscape associated with phony Yelp or product reviews. A few years back it was revealed that unethical characters had been using the Yelp review platform to manipulate public opinion. Those nefarious schemes, such as cooking up fake negative reviews to tank a rival business, or bolstering the sales of another with an onslaught of manufactured five-star reviews, have left consumers with a jaded eye where reviews are concerned.
Who knew that even the review sites for plastic surgeons are hip deep in the mud with regard to sketchy review practices designed to manipulate innocent consumers? On these review websites, prospective patients of plastic surgery and cosmetic procedures are being led, through a convoluted web of smoke and mirrors, to potentially end up inadvertently seeking the services of the bottom feeders in the industry-if that physician has forked over enough cash to garner a prized search ranking.
These review websites operate under the guise of helping prospective patients interested in procuring a cosmetic procedure toward a "quality" physician. Folks seeking doctor reviews as part of their decision-making process will see these sites pop right up on a Google search for plastic surgeon reviews. The uninitiated may actually believe that the ratings and accolades one reads on these review sites are genuine, that high rankings simply reflect the most gifted doctors in the field.
Not so fast! Garnering one of those stellar standings may come down to a quid pro quo style of advertising gimmick that now pervades the aesthetic/cosmetic domain. Said website offers special services for cosmetic surgeons who become members or monthly subscribers at the online directory. The monthly fees garner such services as hiding or minimizing negative reviews, or placing the paying doctor's ad banner across the top of a competitor's page. Pay for play. Those who get onboard and cough up the big bucks will see their rankings move up, with no particular correlation to having superior surgical skills. This might result in inferior doctors ranking higher in search results, manipulating the na?ve consumer into placing their face, body, and health into the hands of a potentially subpar surgeon.
To be clear, there is nothing wrong or unethical about a plastic surgery practice using legitimate marketing practices to increase their exposure and, ultimately, their business. In this dog-eat-dog world, advertising is an essential component of any commercial enterprise, including medical services. The operative word, of course, is legitimate. It is one thing for a doctor to deliver fabulous results and then share these successes through legitimate marketing means to attract new patients. It is quite another to buy one?s way to the top of the heap without the skills to back it up.
There are, of course, many legitimately qualified doctors on these review sites, no doubt about it. They view these sites as a one-stop directory for practitioners in their field, and put up a photo, contact information, a list of specialties, and a handful of patient reviews. Totally legit.
In some cases, doctors themselves are being scammed by the scammers. There are marketing services in the aesthetic space that entice cosmetic surgeons to plunk down large sums of money in exchange for publicity on their online magazine and social media channels. These outfits boast that their zillions of followers will be gobbling up these promoted posts, surely leading to amazing market exposure and increased business of untold potential. Well, what if the bulk of the ?followers? are nothing more than bots or purchased followers?
A quick perusal of the Facebook page for one particular marketing company in the plastic surgery world exposes this disconnect. While the Facebook page touts over 100,000 followers, the posts on the page garner virtually zero likes. I guess robot followers can?t read and hit the like button. This amounts to a circular web of deception, where advertisers charge large sums of money for all this supposed exposure for doctors, but the only exposure they might receive is placement on an obscure self-promoting website that serves as a shill for the scheme and a social media channel stuffed with bots.
In an effort to rein in deceptive practices in the murky domain of review manipulation, the FTC has laid out some disclosure requirements. Defining the disclosure criteria is a good first step, such as requiring transparency about any financial connection between the reviewer and the product. But how about attaching a ?This doctor has a paid membership with this website that benefits their rankings? type label at the top of his or her page on these review sites?
Two words: Caveat emptor. Yep, buyer beware?it?s the best consumer protection you can employ if seeking the services of a plastic surgeon on one of these review sites or online directories. Get your antennae up when you see a doctor who has over 200 5-star reviews when all the others on the page have 2 or 3. Red flag. Before reaching out to a doctor who is holding the vaunted spot at the top of the heap, do a separate Google search on them. You might find that same doctor has a 2-star rating on Google or other consumer sites. Red flag. Check gullibility at the door when scrolling through all those stellar reviews because they may just be farmed out. No doctor is that perfect.
In essence, understand that the Internet marketing playground has some bullies out there who use deceptive techniques to produce what amounts to a hologram masquerading as an authentic source for aesthetic device product and physician reviews. Best bet, don?t use these review sites at all?get word of mouth referrals from trusted friends instead. Your face will thank you later.
GLOSSARY
American Society for Aesthetic Plastic Surgery (ASAPS)
American Society for Aesthetic Plastic Surgery (ASAPS)
With more than 2,500 members in the U.S. and Canada, the American Society for Aesthetic Plastic Surgery (ASAPS) represents Board Certified plastic surgeons specializing in aesthetic plastic surgery. It has been a leading professional organization in this field for 50 years now, focusing on education, research, public information and patient advocacy.
International Society of Aesthetic Plastic Surgery (ISAPS)
International Society of Aesthetic Plastic Surgery (ISAPS)
With more than 3,200 members, the International Society of Aesthetic Plastic Surgery (ISAPS) represents board-certified aesthetic plastic surgeons in 103 countries around the world. For over 40 years now, it has been the world's leading organization gathering highly educated and experienced reconstructive and aesthetic plastic surgeons.
American Society of Plastic Surgeons (ASPS)
American Society of Plastic Surgeons (ASPS)
Representing more than 8,000 plastic surgeons around the world, and 94 percent of all U.S. board-certified plastic surgeons, the American Society of Plastic Surgeons (ASPS) is the largest organization in the world in the specialty of plastic surgery. As a global institution, it has been a leading authority on reconstructive and cosmetic plastic surgery for almost 90 years now.