The Relationship Between Cosmetic Procedures And Improved Career Prospects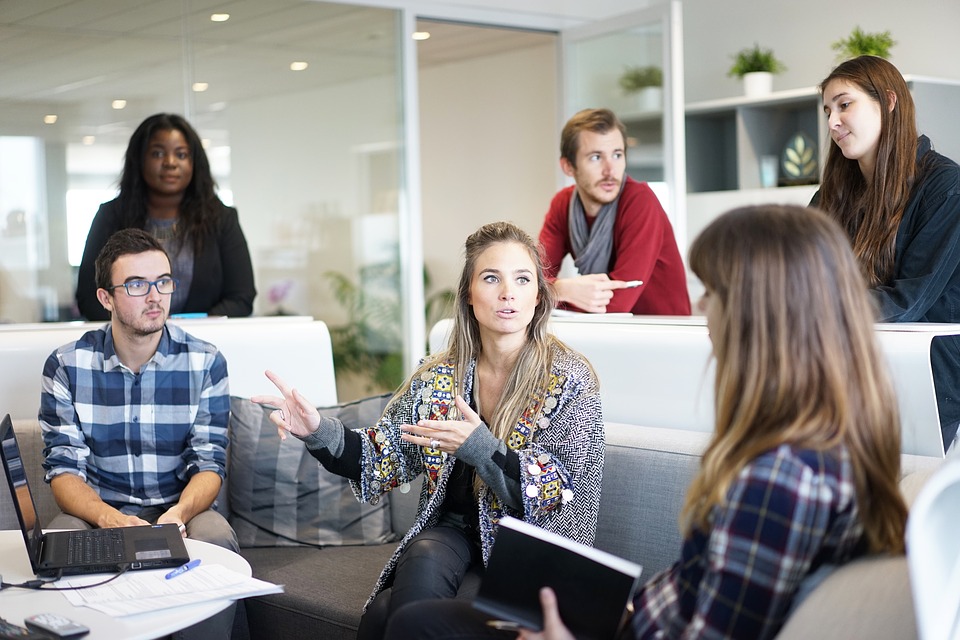 By Eileen Spatz
While the idea of age discrimination in the workplace is abhorrent, anyone looking at life through the lens of reality is well aware that ageism is still rampant. Sure, employers are prohibited from asking a prospective employee their age, but in this day and age a simple Google search reveals the age of the applicant as soon as he or she exits the interview.
The topic of age discrimination in the workplace is what sparked the TV Land hit "Younger," featuring a 40-yea-old Liza impersonating a 26-year-old millennial version of herself in order to land a job. Drastic measures? Sure, but the problem is serious enough to sow some creative solutions to remain relevant in today's youth-obsessed society.
In a perfect world we would all be judged by our character, intelligence, and virtues, but in the real world our looks are often what truly opens those doors to opportunity. Increasingly aware of the need to remain competitive in a job market full of young adults, Gen Xers and Boomers are storming the local plastic surgeon's office looking for ways to young themselves up a bit.
With a variety of aesthetic procedures available, running the gamut of minimally invasive to full-blown surgical procedures, people seeking to add some tread to their career tires increasingly invest in cosmetic procedures. Some of the most popular procedures include:
Eyelid surgery
Liposuction
Rhinoplasty
Breast augmentation or breast lift
Face-lifts
Fillers
Botox
Chemical peels
A couple of recent surveys underscore the trend toward enhancing appearance to improve career prospects and advancement. According to the 2017 annual survey published by the American Academy of Facial Plastic and Reconstructive Surgery (AAFPRS), a solid majority (57%) of those who sought a cosmetic procedure did so in order to stay relevant and competitive at work.
Men, too, are much more open to plastic surgery, according to a recent AAFPRS press release. About a third of the survey respondents admitted to being ?extremely likely? to consider getting an aesthetic procedure. Like the women, they want to look less tired and stressed and are seeking a confidence boost. Twenty-five percent of the male respondents specifically cited remaining competitive on the job as a key reason for considering plastic surgery, either surgical on non-surgical.
How Appearance Impacts Self-Confidence
The selfie era that we all find ourselves living in can exact an inordinate amount of time curating our personal ?brand? on social media. No one can claim, with any degree of honesty, they don?t pay attention to how they stack up against their followers and followees, oh come now. It is human nature to compare oneself to peers?haven?t we all been doing that since the 7th grade?
Increasingly, job recruiters are looking at social media presence, such as LinkedIn, Facebook, or Twitter, to gauge a hiring fit before deciding on an applicant. This is our reality in the 21st century?that potential employers are scrutinizing our selfies and posts. Doing an honest self-appraisal in the mirror, and comparing it with our younger colleagues or management within the workplace, might just reveal we could use a refresher.
Self-confidence is a huge asset in the workplace, allowing us to participate in meetings or career events from a place of strength. When we lack confidence at work due to a perceived flaw or just the natural effects of aging it can begin to impact our job performance. We may shirk opportunities to speak or avoid injecting ourselves into discussions, instead shrinking like wallflowers or hiding from the spotlight. This can impact career mobility by missing key opportunities to showcase strengths and ideas that can benefit the company.
Improving our looks, while it may at first whiff seem vain or shallow, can actually give us the boost in confidence that will pay off in spades in the professional arena. When we approach a social or work situation from a position of confidence we come across as energized and self-assured, and that can stop ageism in its tracks.
Sure, "beauty is only skin deep" and of course we shouldn't "judge a book by its cover," (to steal a couple of cheesy colloquialisms) but come on?HR executives seem to have no problem judging existing or prospective employees based on their superficial physical assets (or lack there of). Those in power positions hold the cards. They can and will make broad assumptions about a person?s value to the company based on criteria outside of one?s professional credentials. A little tweak here or there in our appearance can go a long way in keeping us relevant in today's work culture for years to come.
GLOSSARY
Eyelid Surgery
Eyelid surgery, also known as eye lift or blepharoplasty, is a surgical procedure that removes excess tissue such as skin, muscle and fat in the eyelid area, whether on the upper eyelid, lower eyelid, or both.



Botulinum Toxin Type A
Botulinum toxin type A, also known as Botox Cosmetic, is a drug in the form of a cosmetic injection that prevents facial muscles from contracting and thus treats frown lines, forehead wrinkles and crow's feet. As a minimally invasive procedure, Botox is injected directly into the muscles with a syringe.
Breast Augmentation
Breast augmentation, also known as breast enlargement or breast implants, is a surgical procedure that increases the size or fullness of a woman's breasts using artificial implants made of silicone or saline, or in some cases fat from the woman's own body.
Chemical Peel
A chemical peel is an in-office treatment that typically targets the skin on the face, neck and hands. Chemical peels can be light or deep, should reduce acne, wrinkles, scars and age spots, and improve the overall skin texture.

Facelift
Facelift, also known as rhytidectomy, is a surgical procedure used to improve the signs of aging in the face and neck. Facelift usually delivers long-lasting results and is effective at recontouring the neck and jawline.
Liposuction
Liposuction is a surgical procedure that removes fat deposits from various areas of the body, such as the abdomen, buttocks, hips, thighs, and others. During a liposuction surgery, the fat is suctioned out from underneath the skin under general or local anesthesia.
Nose Surgery
Nose surgery, also known as nose reshaping, rhinoplasty or nose job, is a surgical procedure that changes the nose's shape or alignment. In addition to being a cosmetic procedure, nose surgery can also address medical conditions, such as deviated septum and physical injuries.
Fillers
Dermal fillers, also known as injectables or simply fillers, are various products used to fill fine lines and wrinkles, and thus restore volume in the face or hands. Popular dermal fillers include hyaluronic acid fillers and collagen fillers.