The Balance Between Cosmetic Procedures and Professionalism on Social Media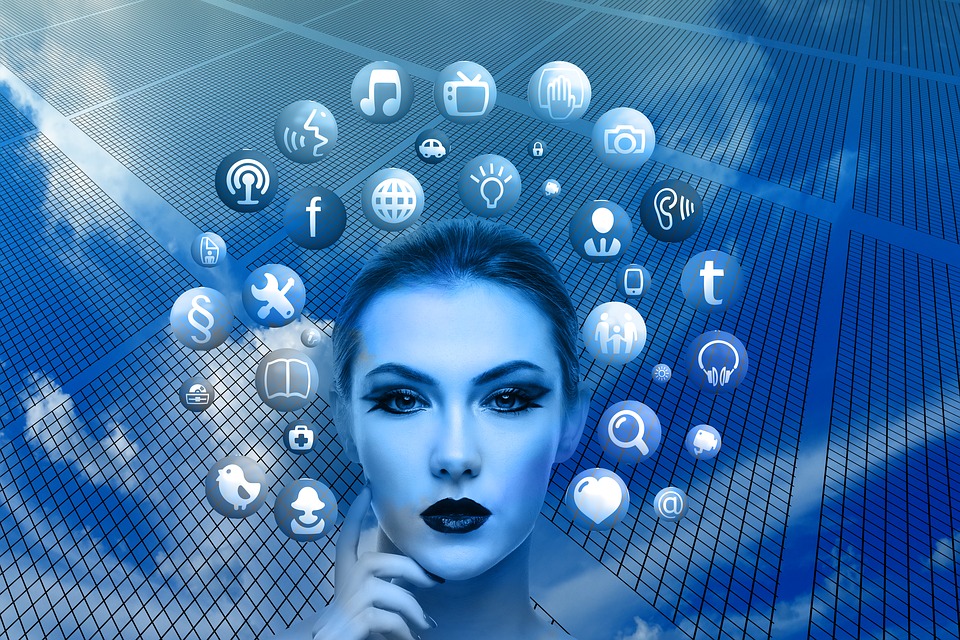 By Chelsea Campbell
Social media has provided huge benefits for the business of cosmetic procedures. Physicians have been able to reach a wide and varied digital audience with an intimacy like never before, sharing before and after pictures, patient testimonies, and even videos of the procedures themselves. However, when social media saturation creates a fine line between giving consumers a peek behind the curtain and exploiting patients, physicians must also ask themselves the question, how much sharing is oversharing? The content that may be a boon to one provider's business may be detrimental to others.
The Benefits
This day and age, when a patient is curious about a particular cosmetic procedure, you can be certain that one of the first resources they will use to find information about it will be the Internet. In fact, according to a study done by the Aesthetic Surgery Journal in 2010, of a number of patients interested in getting a breast augmentation, 41% began their search with Google, 18% through a portal website, and 11% with a plastic surgeon's website. The percentage of patients who first consulted with a plastic surgeon? Only 10%. They may plug keywords into a search bar, scan review sites, and pore through medical websites, but modern consumers are looking for an interactive way to get information, and websites can only do that to an extent. Enter: social media.
Doctors are now able to capitalize on this era of insta-connection and put themselves front and center to potential patients by interacting with them in videos on Instagram, "wall posts" on Facebook, and photos on Snapchat and Twitter. Never before has it been easier to showcase impressive before and after photos or show curious consumers how a procedure is performed. Physicians can connect with patients through private messages, respond to post comments, and even answer questions in real-time on live stream videos, all of which create a feeling of familiarity and confidence between patient and professional. Patients can also share their reviews, tag photos or posts, and generally have the ability to create a positive buzz, which in turn can mean an increase in business for the provider.
The Downside
However, there are drawbacks to this informal way of touching base with potential patients. With the ability for patients to leave positive comments and reviews about their experiences also comes the risk of a doctor receiving negative reviews as well. If a surgeon chooses to respond to these types of comments, they must be careful to remain entirely professional and to not react in a way that belittles, shows anger or frustration, or demonstrates passive aggressiveness. A composed, temperate tone is crucial.
In the same spirit of professionalism, any videos, photos, or posts should be conservative in their casualness. This includes the language used in posts or videos, as well as the actions in the operating room. Some doctors have come under fire by the American Society of Plastic Surgeons because of the operating room antics caught on video, including dancing and singing, making jokes, and focusing on the recording device rather than having full attention on the patient during the procedure. Members of the ASPS operate under a strict Code of Ethics and many doctors have been admonished for their lack of professionalism posted on social media.
Patient respect and confidentiality are also of paramount importance when showing procedural videos or posting before and after photos. Although by law patients must give prior written consent before they are allowed to be posted online, many times these images are not done in a tasteful manner. Oftentimes, patients appear nearly nude, in unflattering positions, or have identifying marks or features, such as tattoos, that can make them recognizable to the public. Doctor discretion is strongly encouraged when posting photos of facial procedures like facelifts, as this exposes the identity of the patient.
The Takeaway
As shown, social media can be a huge blessing to the world of cosmetic procedures, for both doctor and consumer. Potential patients can easily get in touch with doctors, access a plethora of information, view thousands of comparison photos, and read reviews about surgeons and procedures alike. They can ask questions and get feedback quickly, easily, and without a feeling of obligation or trepidation. Doctors can benefit from this casual way of connecting with patients and sharing testimonials and portfolios by potentially bolstering their business in a big way. With the advantage of social media also comes responsibility. It is up to the surgeon to always maintain the dignity and safety of the patient while continuing to help each person feel their most beautiful, confident self.