Get Gorgeous Quick With Minimally Invasive Pre-Holiday Tweaks
By Eileen Spatz
Who can resist this festive season? December brings us sparkles and twinkly lights, smiles and good cheer, not to mention those ubiquitous holiday parties. Each and every year you look forward to these soirées, that special time of year when you get to wear something dazzling and strut your stuff.
Quick Cosmetic Tweaks
When the invites begin to roll in, you take might a peek in the mirror and realize that a little pick-me-up is in order. Because you want to make your grand entrance feeling confident and amazing, you may wonder if there is time to visit your plastic surgeon or dermatologist for a little cosmetic refresher. With the clock ticking, the time is perfect right now for some quick and easy cosmetic tweaks.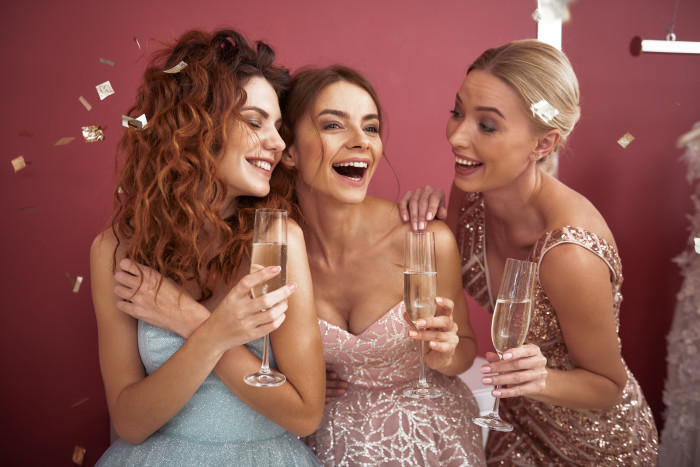 Consider the following minimally invasive procedures that require little if any downtime:
Botox
Getting neurotoxin injections such as Botox can take years off your face, but do jump on this soon, as the results don't kick in for about two weeks and there may be some mild bruising for a few days. Botox can smooth fine lines and wrinkles around the eyes and on the forehead, leaving you looking rested and radiant.
Dermal fillers
To get nearly immediate results, dermal fillers such as Juvederm and Restylane, can fill the fine lines around the lips and mouth, and provide some facial contouring at the cheekbones. Allow a week or so for any bruising to resolve before hitting the parties.
Facials
Customized facials can result in skin exuding the perfect holiday glow, although the results are not as lasting as fillers and Botox. Some of the possible facial treatments include dermaplaning, cold gel laser, oxygen infusion treatments, and HydraFacial (water cleansing and hydration procedure).
Chemical Peel
When prepping for the holiday festivities, consider a mild chemical peel. The trichloroacetic acid peel can even out skin tones and reduce fine lines. The mild chemical peel will not require much downtime at all and can leave you with silky smooth skin.
Fractional Laser
Although fractional laser treatment should involve a series of about three sessions for optimal results, just getting the first one before the holidays will perk up sun-damaged skin on the face, hands, and décolleté. Recovery is about one week, allowing plenty of time for sporting a radiant glow at holiday parties.
CO2 Laser Resurfacing
CO2 laser resurfacing involves a series of two sessions for best results, but the first treatment can be done in time for the holiday festivities. The CO2 laser can be used on the face, neck, chest, arms, and hands as it evens out skin tones, reduces lines and wrinkles, improves texture, and reduces the appearance of acne scars. Recovery is 5-7 days.
To amplify your holiday glow, be sure to practice extra special self-care during the holiday season. Stress and lack of sleep are beauty busters, so include in your pre-party prep the following:
Limit caffeine, sugary treats, and processed foods. Include avocado, walnuts, sweet potatoes, broccoli, and salmon in the diet, and drink lots of water.
Get quality sleep. Stick to a regular sleep routine and get at least 7 hours of quality sleep every night.
Manage stress by practicing relaxation techniques, including deep breathing, mindfulness meditation, yoga, and therapeutic massage.
SMILE. Keep a smile on your face and love in your heart to radiate inner beauty throughout the season.
Now that you have some actionable steps to take to maximize your holiday look this party season, get cracking… time is of the essence. Happy holidays!