How To Decide Between Invasive vs. Non-Invasive Body Contouring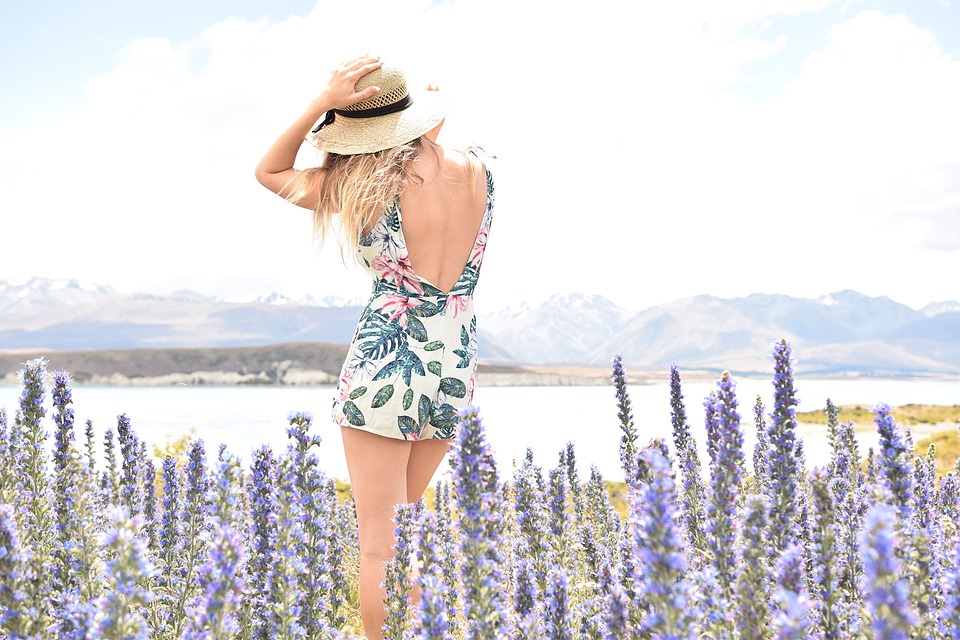 By Chelsea Campbell
Even when eating right and exercising, it is common to be discouraged by areas of the body that don't seem to be responding to your weight loss efforts. Often times, there are lingering areas of stubborn fat or unsightly loose skin that lacks tone. Whatever your goals are, today there are a myriad of options ranging from completely non-invasive to traditional surgery that can help you achieve the body you are aiming for. Do you want discreet, or dramatic results? Are you able to take days or weeks off work or other activities for healing? How do you feel about going under anesthesia? Below, we help break down the most popular body sculpting procedures so that you can be more informed about what is right for you.
Non-Invasive Procedures
If you are looking to reduce areas of stubborn fat but are hesitant to resort to surgery, then non-invasive body sculpting may be the right option for you. CoolSculpting uses a device that freezes fat cells by passing over areas like the abdomen and thighs with a wand, suctioning up the skin while cooling the deep layers of tissue, freezing the cells below. Once the fat is frozen, the cells crystalize and subsequently die, and are then naturally eliminated by your body as other cells consume the dead fat cells. The treatment is only mildly uncomfortable for patients due to the cold temperature, but there is absolutely no analgesia required and zero downtime. Patients are able to return to work immediately after the procedure and resume normal activity, though you will likely have to return several times for follow up procedures in order to achieve desired results.
Another non-invasive treatment is SculpSure body contouring, a laser that specifically targets pockets of stubborn fat in areas such as the abdomen, flanks and under the chin. SculpSure treatments use a specific wavelength laser to target fat cells and heat them up inducing destruction of the damaged fat cells. This results in a gradual loss of fat cells in treated area. Initially during treatment, you will feel a cooling sensation. This helps keep the skin comfortable. The cooling will be on the entire treatment, while the laser cycles on and off, raising the temperature of fat cells. This treatment takes just 25 minutes to perform, requires no anesthetic and no downtime, making it ideal for people who are busy and who want discreet results. Many patients even have these procedures performed during their lunch break and are very pleased with the natural looking results!
Minimally Invasive Procedures Radiofrequency-assisted liposuction (RFAL), like BodyTite is a more minimally invasive procedure that harnesses the power of the thermal energy field in order to remove fat and facilitate skin tightening. A small electric instrument inserted under the skin creates a high thermal energy field, allowing for both coagulation of fat and skin contractions, resulting in less body fat, a reduction in the appearance of cellulite, and tighten skin. Radiofrequency-assisted liposuction is performed under local anesthesia or light sedation. It requires no hospital stay, and recovery time is only about one to two days, as opposed to the usual two to six week recovery of traditional liposuction. Because it requires only very small incisions, many RFAL patients return to work only a few days later.
Smartlipo® is another option that uses laser technology to liquify fat under the skin so that it can be easily suctioned and removed from the body. Smartlipo® requires only small incisions and is performed under local anesthesia. Another benefit of Smartlipo®, is it actually tightens the skin through coagulation, so you don't have to worry about dimpling and sagging skin after treatment. Patients typically report soreness for several days afterward and sometimes will be required to wear compressions garments for a few weeks. However, most are cleared to perform regular activities a few days after the procedure is performed.
Traditional Liposuction
Liposuction is generally reserved for candidates who are in good overall health, but who have areas of stubborn fat that do not respond to healthy changes in diet and exercise. This procedure is the most invasive option, but the results are significant and the method tried-and-true. Because it is usually performed on larger areas of the body and requires incisions, it is done in a surgery center or hospital and requires patients to undergo general anesthesia in order to remain unconscious. During the surgery, an incision is made and cannula is inserted under the skin, scraping the fat away and suctioning it away from the body. This effective, though invasive, procedure produces significant bruising and soreness. Patients are asked to wear a compression garment for up to six weeks while the incisions sites heal and the body recovers from the procedure. Impressive results, however, cannot be disputed: liposuction is a highly effective way of reducing large surface areas of fat.
Following a healthy diet and getting plenty of exercise is still considered the best and most reliable way to lose weight, reduce fat, and tone muscle. Though modern technology is wonderful, body contouring procedures should only be seen as a complement to a healthy lifestyle routine, and doctors will only recommend them to patients who have tried other methods for reducing fat and toning up. They are not suitable for considerably overweight patients. In conjunction with living an active lifestyle, your doctor can help you to determine which of these procedures may be right for you in order to achieve the results you are looking for.
GLOSSARY
Liposuction
Liposuction is a surgical procedure that removes fat deposits from various areas of the body, such as the abdomen, buttocks, hips, thighs, and others. During a liposuction surgery, the fat is suctioned out from underneath the skin under general or local anesthesia.
CoolSculpting
CoolSculpting is a nonsurgical fat-reduction procedure that uses controlled cooling to target fat cells in different areas of the body and destroy these cells with a process called cryolipolysis. After some time, frozen fat cells die and are flushed out of the body through the lymphatic system.
SculpSure
SculpSure is a nonsurgical, body contouring procedure that uses targeted heating to destroy fat cells and thus remove unwanted fat in the abdominal area and flanks.
RELATED BEFORE & AFTER