Lip Filler: How to Look Natural, Not Ridiculous
Prejuvenation sat down with Dr. Brian Biesman, a board-certified dermatologist from Nashville, and an expert in dermal fillers to discuss lip fillers and how to know when enough is enough.
If a Little is Good, More Must Be Better!
"I think that the whole goal of creating the lips is to give a full, voluptuous, pleasing appearance, without overdoing. The problem that we see sometimes is a very real and understandable circumstance. Someone comes in, they have a procedure done and they get a really nice result and their friends start to say, how great they look. So then the patient thinks, "Well, if a little bit is good, I need some more of that. So then they come back in and say, "Can we do a little bit more?" Or, the next time they are do for Botox, maybe in three months, they say, "Can we do my lips again?"
The problem is the products in the lips last much longer than most people believe. So you'll see, even a year later, there will be product in the lips. And if someone has their lips continually touched up, over time you'll see this sort of change as the lips morph into this very unnatural, weird-looking appearance," says Biesman.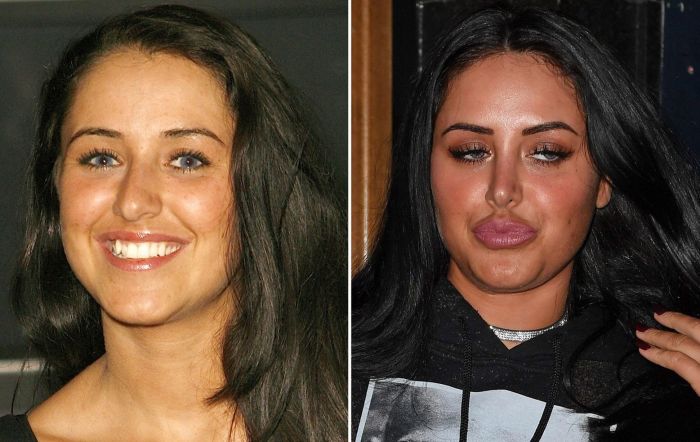 Listen to the Professional
"You want someone who listens to you, who understands you, and who has a sense of what your aesthetic is about and what aesthetically looks good. You also want someone who's going to say no (when you want to go too far.) No doesn't mean go to somebody else who will say yes. You have to let no mean no, or else have a discussion about it. What started out as something that looks great, ended up in a very different place in a gradual series of steps."
Dr. Biesman specializes in cosmetic and reconstructive eyelid and facial surgery and minimally invasive rejuvenation techniques including injectables (Botox and fillers) and technology-based solutions (laser skin resurfacing, and related techniques), and medical-grade skin care.