PicoSure Treatment Review: Tattoo Removal & Skin Rejuvenation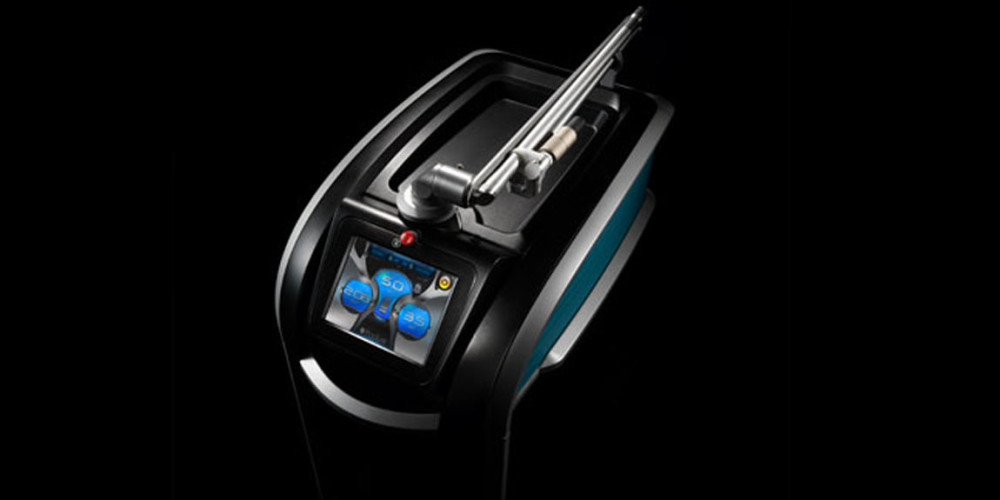 7.4

/

10

Overall

Marketing Claims

Peer Reviewed Literature

Consistency of Results

Comfort Level

Overall Satisfaction
Editorial Review
Pros:
Good for facial treatments on patients with photopigmentaton.
Quicker treatment, less discomfort, quicker results (fewer treatments) compared to alternatives. Unique availability of the 755 nm wavelength in addition to traditional tattoo/pigment wavelengths.
Works very well on black tattoos, especially those that have had prior treatment plateau with nanosecond devices. Even better for photo aging.
There is no downtime when using the PicoSure for photorejuvenation and for treating acne scars.
Cons:
Device is underpowered and over-priced.
Still not enough power for some darker tattoos and those with multiple colors.
The results are not as impressive as treatments with non-ablative fractionated lasers but there is no downtime.
Requires expert usage to achieve optimal results. Company has promoted excessive and unrealistic claims regarding efficacy.
Things You should know:
It does not remove all tattoos in 3 treatments. It is not better, and sometimes worse, than good Q-switched lasers for tattoo removal.
There may be some blistering for tattoo treatment. Black ink may go slower than other lasers, although bright colors are cleared a lot faster.
Substitute for fractional laser resurfacing with minimal downtime.
It is not the device, but the physician's experience that will determine treatment efficacy.
Most Common Use Cases:
Pigment issues
Scar treatment
Tattoo removal
Skin rejuvenation
Physician Testimonials
"We use the PicoSure to treat tattoos of appropriate colors that have not been treated previously or have not responded to other treatments. Increasingly, it's used with the focus array for some pigmentary and textural irregularities." - Anonymous
"Used for patients who need minimal downtime and have tough pigmentation problems from sun damage or melasma. It can also be used for stubborn tattoos." - Robert A. Weiss M.D.
Additional Information (provided by Cynosure)

Procedure Description:
PicoSure
is the world's first picosecond laser platform uniquely capable of comprehensive skin revitalization and all color tattoo removal. PicoSure's ultra-fast pulses (trillionths of a second) deliver energy rapidly resulting in a photomechanical effect rather than a photothermal one, vibrating and shattering targeted particles while minimizing the amount of heat transferred into the skin. The Focus Lens Array application works with the body and creates unique intra-epidermal injuries that stimulate collagen and elastin production, resulting in overall revitalization with virtually no downtime. A typical PicoSure Focus treatment takes about 15 minutes may result in 1-3 hours of mild redness so it could be conveniently and discreetly scheduled during lunch. This is unlike anything else available today. PicoSure enables practitioners to achieve impressive patient results with fewer treatments and without the typical discomfort and downtime of conventional lasers. The 755 nm wavelength is safe and effective, targeting unwanted pigmentation and ink to help patients achieve their 'skin refreshing' goals.
Typical Clinical Applications:
PicoSure is FDA cleared to treat a wide variety of pigment conditions as well as acne scars and wrinkles. While many patients request facial skin revitalization treatments, off-the-face treatments are also frequently performed (e.g.: upper chest, neck, hands, legs, and arms). PicoSure is also FDA cleared to treat all colors of tattoo ink on patients of all skin-types.


Best Patient Candidates:
The 755 nm wavelength laser is cleared for all noted indications and all skin types. PicoSure 755 nm with Focus is cleared to treat acne scars and wrinkles in Fitzpatrick Scale Skin Types I-IV. The best patient candidates are often already in your waiting area or about to consider visiting your practice to achieve a more refreshed and youthful appearance without the typical downtime and discomfort associated with conventional skin revitalization laser treatments.


U.S. PicoSure Procedure Cost & Price Range:
Procedure cost & pricing varies by type of treatment, number of treatments and area treated.
Average Number of Treatments Needed:
The number of PicoSure treatments for unwanted pigmentation will vary depending on the condition being treated and how each individual responds. The number of treatments for skin revitalization is largely dependent on the clinical condition being addressed, but 2-5 initial treatments are common with 1-2 maintenance treatments per year recommended. For tattoo removal, the size, location and density of ink play important roles in how quickly clearance can be achieved, but 4-10 treatments is common for modern tattoos.




GLOSSARY
Tattoo Removal
Tattoo removal, also known as laser tattoo removal, is a nonsurgical procedure used to remove unwanted tattoos. Lasers can break down the tattoo ink, which is then absorbed by the body. To remove a tattoo completely, multiple sessions are necessary in most cases.