What Men Want From Cosmetic Procedures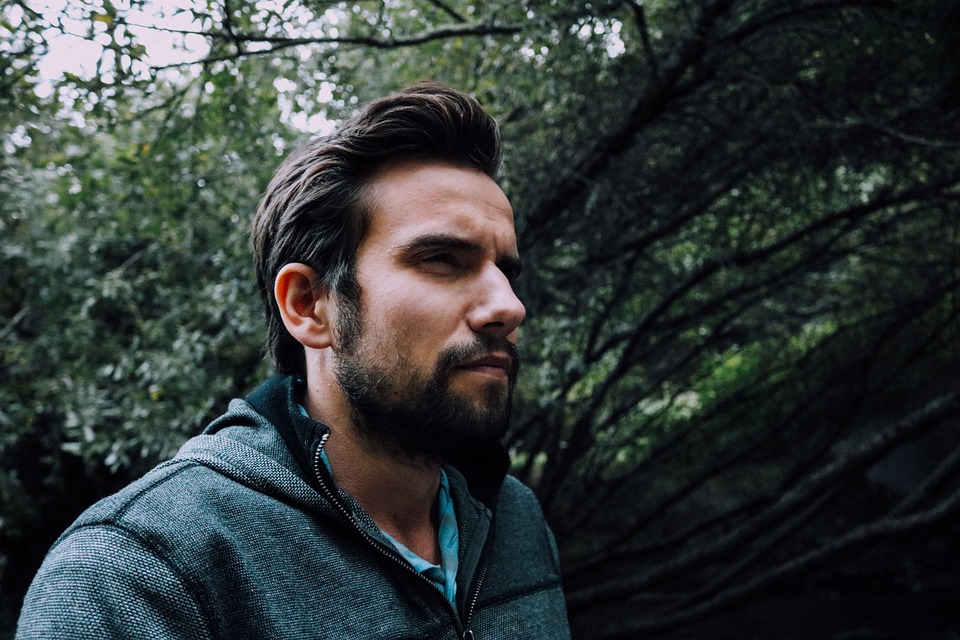 By Chelsea Campbell
As the aesthetic treatment industry continues to grow in popularity and experiences technological advances, the public is far more open to and aware of the cosmetic procedures available to them. Although women make up a majority of the demographic seeking anti-aging, sculpting, and fat blasting procedures, men are starting to catch on to the benefits as well. Below, we look at some of the treatments that are gaining popularity with men.
SculpSure? Sure!
Non-invasive procedures are popular with men because they offer subtle, but noticeable results. A major benefit of non-invasive treatments is that they do not require incisions, which means that tell-tale bruising, stitches, and scars are not an issue that could "give away" the secret that someone has had a procedure done. Likewise, the quick procedures require absolutely no downtime and can even be performed during lunchtime, so needing to take days off of work to recover from a surgery is not needed. One of the most popular non-invasive treatments for men is SculpSure body contouring to reduce fat in areas such as the abdomen, flanks and under the chin. SculpSure uses a fat targeting laser to heat up the fat cells, inducing damage resulting in a gradual loss of the treated adipose tissue. This means that fat cells are permanently destroyed and a slimmer appearance is achieved gradually within a few months? time. It is reported that men who have undergone this treatment are very satisfied with the improvements and natural looking results.
Botox Bandwagon
Men don't want to look old, either! Facial injectables are a quick and noninvasive method of restoring a youthful appearance, with very little downtime or side effects. Botox, Dysport, or Xeomin are injectables that paralyze the muscles responsible for forming wrinkles. Areas of concern generally include crow's feet, "11s" between the eyebrows, and forehead wrinkles. Botox can also be used as a ?mini eye lift? when it is placed above the brow, as it tightens and lifts the eye area. The effects of these injections typically last about three to four months, but they work long term due to their ability to restrict repetitive facial movement and thus, wrinkles from forming or becoming further pronounced. Botox is considered a safe, quick, and effective way to turn back the hands of time, and men are increasingly getting in on the anti-aging action!
Breast Reduction
Along with procedures like liposuction, tummy tucks, face lifts, and nose jobs, men also accounted for 40 percent of the breast reduction surgeries performed in 2015, as reported by the American Society of Plastic Surgeons. Many men suffer from enlarged breast tissue, known as gynecomastia, and are embarrassed by the so-called feminine appearance of their chest. This surgery is intended to reduce the appearance of breasts by removing the breast tissue through an incision around the nipple. Sometimes liposuction may be used as well. Men are not immune to the pressure to meet a beauty standard, and the numbers prove it. They accounted for nearly 8% of all cosmetic procedures in 2017.
Hair Restoration
Men are also concerned with thinning hair or hair loss, and many are seeking treatments that are able to restore their hair to its youthful glory. Hair transplants are a surgical option which use hair grafts to restore up to 60% of hair growth, but they are time intensive, costly, and require downtime. Another less invasive procedure is the ProPlasma hair restoration treatment, which uses the patients on blood too. This involves drawing the patient?s own blood and then, according to Westlake Dermatology's website, The blood is then spun down in a centrifuge and prepared by isolating the platelet-rich plasma component, which naturally contains a large amount of growth factors. The platelets are then injected back into the scalp to increase circulation and promote new hair growth. Although this treatment is not permanent, it can be maintained every 3-6 months and is a subtle way to grow hair back in areas of thinness or balding.
Each year, the percentage of men seeking treatments in order to turn back time and leave themselves looking better and feeling more confident grows. Men want to reap the same benefits that women have been privy to for years and are becoming less ashamed about undergoing aesthetic treatments in order to feel their best. Whatever your areas of concern are, a board-certified doctor can help guide you in the direction of the best procedures for the results you are seeking, whether you are looking for something subtle or prominent!
GLOSSARY
Botulinum Toxin Type A
Botulinum toxin type A, also known as Botox Cosmetic, is a drug in the form of a cosmetic injection that prevents facial muscles from contracting and thus treats frown lines, forehead wrinkles and crow's feet. As a minimally invasive procedure, Botox is injected directly into the muscles with a syringe.
Breast Reduction
Breast reduction is a surgical procedure that removes tissue from breasts to reduce the size for health related concerns or reshape the breasts for a cosmetic improvement.

Hair Loss
Hair loss, also known as alopecia, is the thinning of hair on the head or body, whether gradual or sudden, and is usually caused by genetics, hormonal changes, certain medications and stress.
SculpSure
SculpSure is a nonsurgical, body contouring procedure that uses targeted heating to destroy fat cells and thus remove unwanted fat in the abdominal area and flanks.
RELATED BEFORE & AFTER