Prevent Aging Before It Starts With New Prejuvenation Trend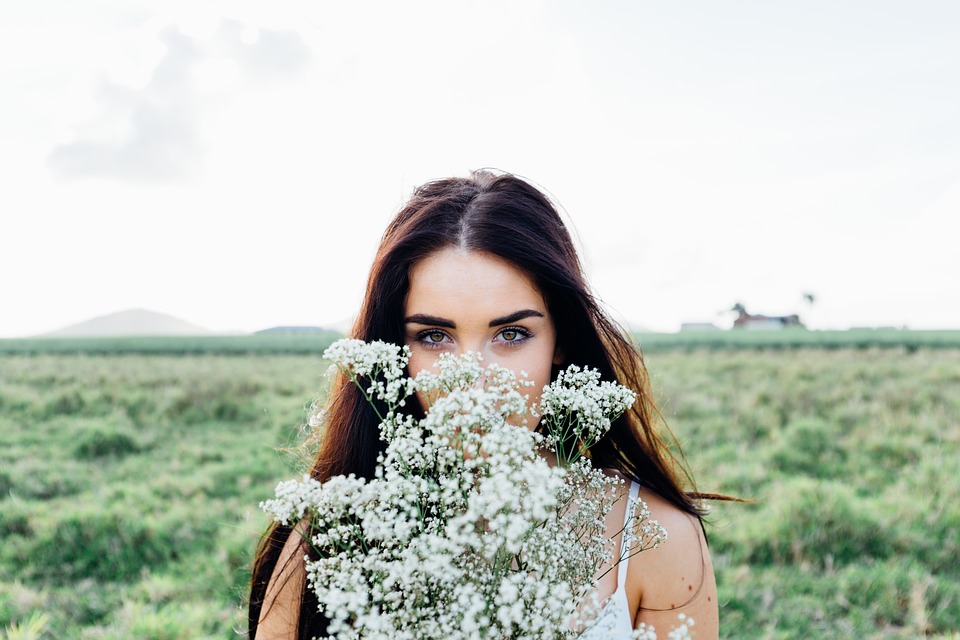 By Dr. Steven R. Cohen, MD, at FACES+ Plastic Surgery, Skin and Laser Center, San Diego, CA; Clinical Professor of Plastic Surgery, University of California, San Diego
Prejuvenation is a new trend in anti-aging but not necessarily a new concept. We have been working on ways to improve tissue health and reduce tissue decay since the first stem cells were found in fat and used by our team for aesthetics in 2003.
Coming out of Craniofacial Surgery, team care was always the key to success. No single provider had all of the skills to take care of the many needs these complex patients presented with. Since 2004, we have practiced ?the team? approach in caring for patients with facial aging. Facial aging is a continuum and begins shortly after we hit skeletal and tissue maturity which is around 22 years of age. Once mature and even before, we begin decaying at a genetically determined rate that is facilitated by the environment we live in, as well as our lifestyle and diet. With new developments in anti-aging and biomarkers that can determine if new drugs or treatment strategies reduce or delay cellular aging, there is plenty to consider.
We offer preventative care and advice to patients as young as 16 years of age. Depending on the patient?s physical findings, recommendations might include yearly Botox, skin care, sun protection and certain kinds of chemical peels and lower key lasers. We designed a protocol to educate our patients and their children about preventative care for facial aging. We discuss the main phenotypic changes that occur with aging (sun damage, volume loss and laxity) and explain how aging is facilitated by facial movement and environmental conditions, which are superimposed on the individual's genetic susceptibility to aging. We then show them anatomic changes and histologic changes that occur in aging skin, fat and bone and discuss general ways to reduce tissue decay.
When we evaluate an adolescent or young adult to determine the most likely aging pattern in their skin, soft tissues and bone, we evaluate the parent (or combination of parents) who appear most phenotypically similar to the young adult. These observations allow us to understand on a more dynamic basis an individual?s aging. From these observations, as well as the patient's current examination, we design a personalized approach to slow down tissue decay in order to delay some of the more extensive changes in skin laxity and solar damage that will develop over time. The parents bring in photographs from when they were in college or the same age as the patient. By evaluating the phenotypical changes of aging in the more similar parent, we are able to gain insight into the child's trajectory for facial aging. Thus, if the child's skin type, bone structure and overall appearance is most similar to the parent who has developed early sun damage and hyperpigmentation versus the parent with deep 11's and smile lines, we proactively create a personalized game plan to specifically address these future concerns.
While no definitive data exists per se on whether Botox, lasers, etc. might lead to problems later in life, we do have an enormous longer-term follow up on older patients having Botox for years without any unexpected late, adverse events. Botox, however, is just treating one of the components of aging, facial expression, and the vast majority of patients, even in young adulthood, already are manifesting early signs of aging in the skin surface. Even in the young adult, we prefer to simultaneously treat each of the major age-related findings (sun damage, volume loss and laxity) with the appropriate treatment selected for each on the basis of severity (i.e., Ultherapy for mild laxity, CO2 laser for severe sun damage depending on the skin type, Instalift threads or other energy-based devices for somewhat more moderate laxity, and whenever possible, we prefer to treat all three conditions simultaneously, using Botox and neurotoxins for reducing muscular movement.
My theory of facial-aging is as follows: Sun damage harms the surface tissue, causing loss of the superficial microcirculation, which leads to atrophy of the soft tissues, beginning with the skin and superficial fat compartments. Once the perpendicular connections between layers of the facial tissue such as the Rete pegs begin to shrink, it?s easier for shear forces generated by muscular movement to produce laxity. Along with deflation, this leads to diminished loading on the craniofacial skeleton, and microscopic losses of surface bone begin to occur, leading to further deflation, separation and laxity. How our tissues respond to injury, such as sun damage is superimposed on our genetics. Even during the process of growth, decay is already occurring. Hence, aging is a balance between growth and decay and after 22 years of age, decay begins to overwhelm our bodies ability to keep up with tissue and cell replacement. In essence, we are decaying from birth, but overwhelmingly are growing, so environmental injuries are not generally noticed until we complete growth and begin our decline. During decline, resident stem cells in all organs are able to keep up with minor losses, but ultimately, as has been recently shown in human skeletal muscle, our stem cells deplete and decay continues until death.
Virtually 100% of animal and human studies of fat grafting alone and cell-enriched fat grafting (adding in things such as PRP and Stromal Vascular Fraction cells to the fat graft) have shown some degree of graft retention, neo-vascularity and improvement in aging elastin and collagen fibers. Although the average fat graft volume survival in our patients is around 50% after 2 years, even if there is only a 5 percent gain, it is 5 percent more than any filler in terms of the benefits to tissue, and probably cellular health. Based on this data, our current understanding of genetics and the observations by Pessa, Rohrich, Lambros, Rigotti and others regarding facial aging, volume loss, the anatomy of fat compartments, we formulated our concepts of tissue decay, and arrived at a new idea: Injectable Tissue Replacement (ITR).
Now, when a patient comes in asking for filler in more than one location, excluding lips, we explain our concept of aging, including volume loss in specific anatomic fat compartments and we offer them ITR as an alternative to using fillers. We explain that as their tissues age and decay along individual decay curves, we can replace the decaying tissue in the superficial and deep fat compartments to address individual areas of fat and bone loss as well as dermal thinning. By definition, the rate or slope of decay can be determined from the starting volume or mass minus the ending volume or mass and how long it took to get there. With ITR, we actually are changing the rate of tissue decay by adding biological tissue volume and mass back to the face and regenerating blood supply.
To my knowledge, this is the first time a concept of decay and replacement has been conceived and implemented to treat facial aging in a dynamic fashion. As the tissue decay, they are replaced by like sized tissues placed in precisely the areas of that have decayed (deep and superficial fat, bone and dermis).
Injectable Tissue Replacement is done as a simple outpatient, turbo-charged filler session. Fat is harvested like a blood draw through a needle incision and injected much like a filler with different size cannulas depending on the compartment or location for the fat. Fat tissue is morcelized or harvested with special cannulas into the proper size and composition for the anatomic area treated. Larger parcel fat grafts, Millifat (2-2.4 mm), replace deep fat and bone. Smaller parcels, Microfat (1.2 mm), replaces superficial fat, and Nanofat treats dermal thinning by techniques like SNIFF, microneedling or fractional laser tissue delivery.
We are presently conducting studies to determine the effect of this approach on cellular aging, but we are not aware of another procedure or technique developed to improve tissue and cellular health while restoring facial volume. ITR used in conjunction with a program of sun protection, individualized skincare, periodic neurotoxins to reduce shear forces and ongoing, escalating laser care, we may actually prevent laxity from developing
This approach will need additional validation, but most of this is common sense. We put back the tissue that is being lost as it becomes apparent to the patient and is able to delay decay and improve blood supply to some extent in everyone. This makes sense to the patient. We use ITR for tissue replacement and health, but fillers for enhancement and beauty. The concept is akin to home maintenance: when the carpet wears out, we replace it and expect that if we continue to walk on it, it will need replacement again.
Strategies like ITR will change the practice of medicine, not just plastic surgery and dermatology. New treatments will be scientifically designed to keep up with the damage and perform repairs as they are needed. In other cases, genetic testing will allow us to anticipate expected changes and develop treatments to delay or reduce these alterations. New, more sensitive means of diagnosis such as genetic testing, chromosomal biomarkers for aging, blood tests looking at DNA free fragments and early changes in cells that may herald cancers are being developed. These more sensitive diagnostic tests will permit us to treat cancer cells before they become established or to diagnose fetal abnormalities with a blood test that identifies fetal free DNA fragments instead of an amniocentesis. Patients at risk for heart disease and atherosclerosis will be identified by genetic testing in childhood and perhaps placed on medications at much earlier ages to stave off the development of plaque. Or ?overuse? injuries from sports might be treated with regenerative approaches using stem cells, growth factors and platelet-derived growth factors in place of using steroids. For instance, if we injure our knee through repetitive sports, should we inject a steroid to reduce inflammation knowing it thins the tissues further or should we use cell-based therapies, where there is the potential for tissue repair in a partially torn ligament, or in injured cartilage? Even, if improvement is modest, there is still evidence of repair, whereas with steroids there may be improvement in symptoms, but have no improvement in healing of the injury.
Prejuventation seems to be the wrong term. It is not that we are offering the same treatments to younger and younger patients and therefore, caring for them before they need "juvenation". We need to put this into a much larger context of aging, use and disease. We are actually using the patient?s own aging trajectory (and eventually genetics) for sun damage, volume loss and laxity, the hallmarks of facial aging, to design new, more dynamic prevention and maintenance therapies that will actually alter the rate of decay and potentially slow down the aging process. This is exciting!
GLOSSARY
Botulinum Toxin Type A
Botulinum toxin type A, also known as Botox Cosmetic, is a drug in the form of a cosmetic injection that prevents facial muscles from contracting and thus treats frown lines, forehead wrinkles and crow's feet. As a minimally invasive procedure, Botox is injected directly into the muscles with a syringe.
Skin Care
A variety of products, as well as personal routine, skin care is an important tool to protect the skin against the sun and the natural process of aging.
Sunburn
Sunburn is a type of radiation burn, usually caused by the sun. The overexposure to ultraviolet radiation results in irritated, damaged and painful skin that is hot to touch and can also blister.
Fillers
Dermal fillers, also known as injectables or simply fillers, are various products used to fill fine lines and wrinkles, and thus restore volume in the face or hands. Popular dermal fillers include hyaluronic acid fillers and collagen fillers.