Ten Questions To Ask Before Getting Lip Injections / Fillers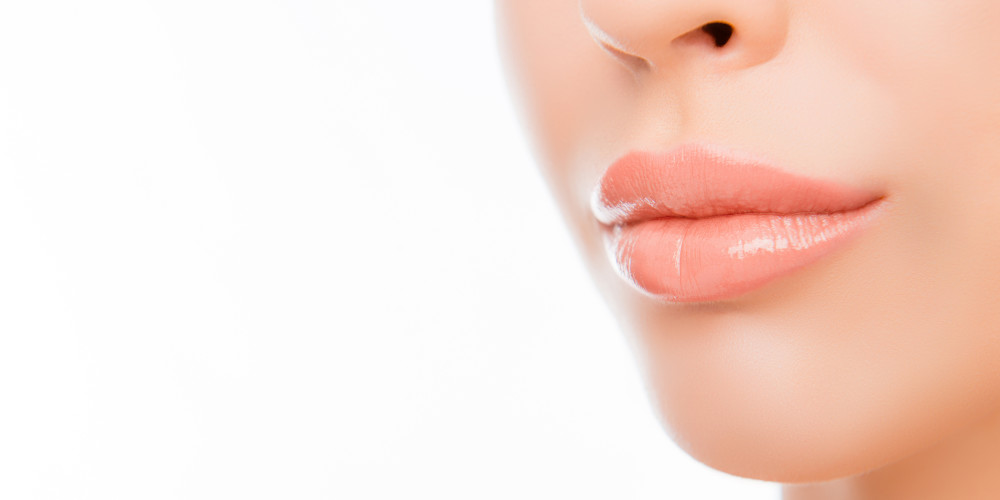 Lip injections have been a hot topic in recent news with representatives for Beyonce denying accusations that the pregnant singer got Kylie Jenner-inspired lip fillers. As celebrities take the lead, more and more people are turning to cosmetic procedures to fill out their pout. According to the American Society of Plastic Surgeons (ASPS), lip enhancement procedures continues to grow.
But with any medical procedure, there are risks associated with getting lip injections that need to be considered. Just recently, a 22-year-old Turkish woman was told she was in danger of losing her lips after having a hairdresser inject her lips with an unlicensed serum. In an effort to avoid complications, Dr. Joshua Zeichner, a leader in cosmetic dermatology in New York City and specialist Dr. Kavita Mariwalla, a skin cancer specialist, shared these ten questions to consider before moving forward with lip fillers.
1. What does my doctor think?
It seems simple, but the smartest thing to do before any cosmetic procedure is to consult your doctor. Share with him or her about your aesthetic goals and anything you might be worried about. From here- listen. A doctor's opinion on your specific physical needs and how realistic your goals are is one of your most valuable resources through the process.
2. Whose lips would I like mine to look like?
Reference pictures can help a doctor understand your goals for lip fillers. But it?s important to manage your expectations and be open to the reality of how effective the procedure can be on your actual lips.
"I have had patients who genetically have very thin lips come and show me pictures of some models,: said Dr. Mariwalla. "I tell them it will not be possible to achieve that without looking ducky."
Don't be afraid to bring in a picture though. A doctor can deconstruct the aspects of the reference look and tell you what's doable.
3. Am I willing to risk a botched lip injection?
There are several ways that lip fillers can go wrong. In some cases, the injections can cause your lips to look too big, asymmetric, or lumpy. Although injection of an enzyme called hyaluronidase can help reverse these adverse effects, Dr. Mariwalla says there are some downsides to this remedy.
4. What's a reasonable price for lip fillers?
One huge red flag when it comes to any cosmetic procedure is if the price is too low. This could indicate that the health care provider isn?t properly trained or that the product being hasn't been properly cleared for use.
Dr. Mariwalla says a good rule of thumb is if you are paying less than $500, you should be concerned. For lip fillers, expect to pay anywhere from $500 to $800 per syringe.
5. What am I putting in my lips?
The best thing to use for lip enhancement is FDA approved hyaluronic fillers (HA fillers).
"Other fillers may leave lips firm or hard and more prone to visible lumps," said Dr. Zeichner.
Because of their permanence and a higher chance of causing severe side effects, Dr. Zeichner cautions against the use of permanent or silicone fillers. So make sure to look into what exactly is going into your lips- it could save you from a bad situation.
When it comes to choosing a specific product, each brand results in slightly different effects. Know what you want. For a fuller look, Juvederm Ultra is a good option. If you are looking for more subtle fullness and to tighten up lines around the mouth, you might want to try Juvederm Volbella. Both products are FDA approved and have been tested clinically for safety and efficacy.
It?s especially dangerous to receive lip injections outside of the United States or by anyone not qualified to administer lip fillers. Dr. Mariwalla has had patients that received lip fillers overseas, and describes the difficulty of trying to help fix those cases.
"I've seen everything from silicone to implants placed that cannot be undone," said Dr. Mariwalla. "The only option there is to 'fill around' or try to correct the defect with injections that can be undone and hope that the substance you are injecting and the substance that is already in the lips do not interact."
6. What will I need to do to prepare for lip fillers?
Consult with your doctor about your medical history. Lip injections have been known to cause cold sore outbreaks, so if you frequently get cold sores, Dr. Mariwalla advises you not to take prophylaxis and take preventative Valtrex before the procedure.
To reduce the chance of bruising, avoid medications like aspirin that thin the blood. Also prepare yourself to avoid vitamin D and E supplements, fish oil, and ginkgo during the two weeks before having a lip filler treatment. Alcohol should also be avoided three days leading up to the procedure.
7. What should I expect to feel during lip filler injections?
Compared to other parts of the face, the lips are certainly the most sensitive- especially to pain. But there are various tools that trained healthcare specialists can utilize to limit pain during lip fillers.
An intra-oral block or injectable anesthesia from inside your mouth may be used by your doctor to numb the lips. Many injectables are also paired with anesthesia, giving a gradual numbing effect during treatment.
8. How quickly will I be able to see results after lip fillers?
Immediately after the procedure, your lips may appear extra puffy because of the swelling effect of the physical injection. Once the swelling subsides, results can be noticeable as quickly as 24 hours after treatment.
9. What side effects are associated with lip fillers?
Swelling and bruising are common after injectable lip fillers. Ice is a simple way to aid in quelling any swelling. Minor side effects typically subside within a few days, but it?s smart to give yourself a few days after the procedure before scheduling any special events. Dr. Mariwalla also recommends avoiding any make-up products on the lips for at least 24 hours.
"Some patients may develop more significant swelling requiring a prescription medication to help treat it," said Dr. Mariwalla.
If any extreme side effects occur after a lip filler procedure, contact your doctor immediately.
10. How long would I like the results to last?
Depending on the product and the patient, different treatments can last longer than others. Innovation has made it possible for certain products such as some in the Juvederm family to last as much as one year, but ask your doctor about the product you choose to know exactly how long the results of your treatment will last.
GLOSSARY
Fillers
Dermal fillers, also known as injectables or simply fillers, are various products used to fill fine lines and wrinkles, and thus restore volume in the face or hands. Popular dermal fillers include hyaluronic acid fillers and collagen fillers.
Lip Enhancement
Lip enhancement, also known as lip augmentation, involves a variety of procedures, both surgical and nonsurgical, that enhance the shape and size of the lips. Most popular lip enhancement is done with dermal filler or fat injections.
RELATED BEFORE & AFTER