CoolSculpting for the Neck: CoolMini Double Chin Treatment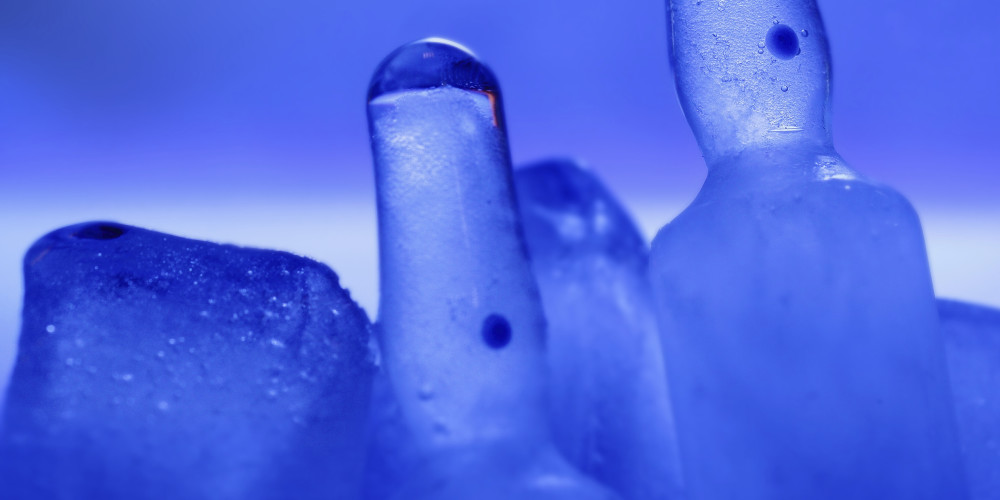 By Dr. Jeffrey Dover


Until recently the only approach to treat what is medically known as submental fat, or more commonly referred to as a double chin, was surgical with liposuction and or a neck/facelift. Earlier this year, our Boston dermatologists announced one of the most exciting developments in cosmetic surgery: the FDA approval of Kybella for the treatment of full neck and submental fullness. Remarkably, another highly effective, completely non-surgical approach to treating the double chin, the CoolMini device by CoolSculpting, was approved by the FDA in late September 2015. The CoolMini is the most advanced non-invasive fat reduction treatment dedicated for smaller areas such as the neck.


The CoolMini device by CoolSculpting is both safe and highly effective. The device is applied under the neck for one hour. One to three treatments give dramatic improvement of neck fullness and double chin with few if any side effects. With CoolMini, there are no needles or anesthetic needed, and the treatment is relatively comfortable. There is little discomfort, no swelling, no bruising, just redness which lasts a matter of minutes, and occasional numbness and a bit of tenderness afterwards. All these side effects are mild and short-lived. CoolMini treatments are effective in men and women of all skin colors and types, and a variety of ages.
The CoolMini device is the newest application using the trusted CoolSculpting® by ZELTIQ patented technology. The novel CoolSculpting technology uses a body contouring method called cryolipolysis. Essentially, when fat gets very cold (just above the freezing point), fat cells become irreparably damaged. The body recognizes these fat cells as "melted" and then removes them over time through natural processes. It can take two to four months to see the final result, and many patients benefit from a second treatment. Research shows that as much as 25% of your unwanted fat can be removed in a single CoolSculpting session.


Double chin treatments: Kybella vs. CoolMini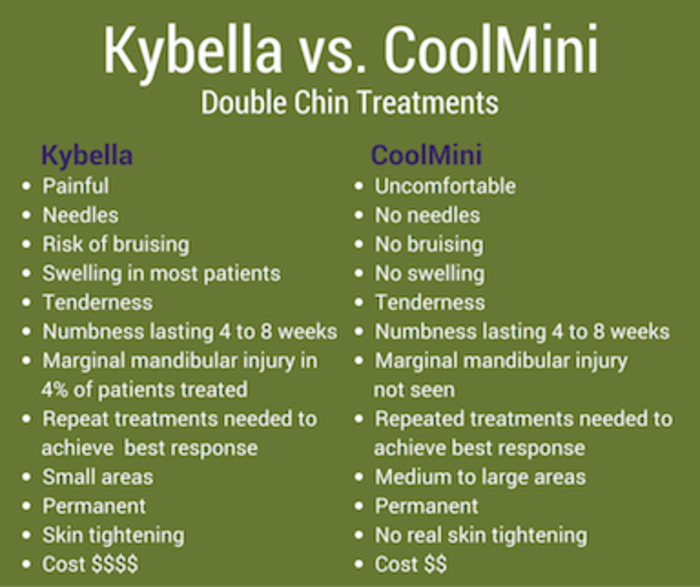 (Source: SkinCare Physicians Blog)
GLOSSARY
Nonsurgical Fat Reduction
Nonsurgical Fat Reduction
Nonsurgical fat reduction is a noninvasive body contouring procedure that can reduce fat without surgery or anesthesia, and it typically comes with less downtime. Popular nonsurgical fat reduction procedures use either controlled cooling (CoolSculpting) or controlled radiofrequency technology.
RELATED BEFORE & AFTER